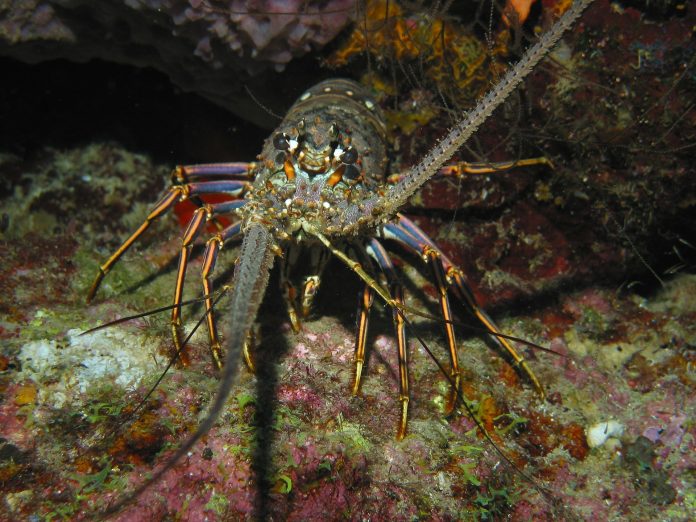 Bogor, W Java (Indonesia Window) – Indonesia has seven species of lobsters, a crustacean expert at the Indonesian Institute of Sciences (LIPI), Rianta Pratiwi,  said in a written statement quoted from LIPI's website here on Wednesday.
The seven species of lobster are Panulirus homarus, Panulirus longipes, Panulirus penicillatus, Panulirus polyphagus, Panulirus ornatus, Panulirus versicolor, and Panulirus femoristriga.
"Panulirus ornatus and Panulirus homarus are the most potential species to be cultivated in aquaculture systems in Indonesia," Rianta said.
It is supported by the total area of ​​Indonesian waters which reaches 6.32 million square kilometers with a coastline of 81,000 kilometers long.
In addition, Indonesia has also a vast area of ​​coral reefs, which are the main habitat for lobsters.
With its economic and food values due to its tasty, soft, delicious and protein-rich meat, lobster has become a commercial commodity worldwide.
"Lobster is a commercial species along the northern and southern coasts of America, Africa, the Mediterranean, India, Australia, New Zealand and Indo-Pacific waters, including Indonesian waters," Rianta said.
She pointed out that lobsters can be found in almost all Indonesian waters and live in shallow waters to 100-200 meters below sea level with a temperature range of 20-30 centigrade.
"They usually like coral reefs, and hide in holes or behind rocks in shallow water in tropical or semi-tropical areas," Rianta explained, adding that despite having the same morphology, each species of lobster has different habitat.
The crustacean expert explained that in its life cycle, Panulirus spp. has four phases, namely reproductive/breeding phase, larval phylosome phase, juvenile lobster phase (puerulus), and adult phase.
In the breeding phase, female lobsters can lay up to 460,000 eggs with an incubation period of 3-4 weeks.
During the phylosome phase, lobsters can reach 36.5 – 37.2 millimeters long.
After that, their size will grow to 5-10 centimeters long during the juvenile phase.
In the adult phase, a female lobster's body will grow to 16 centimeters long, while the male's one has approximately 20 centimeters long.
Reporting by Indonesia Window