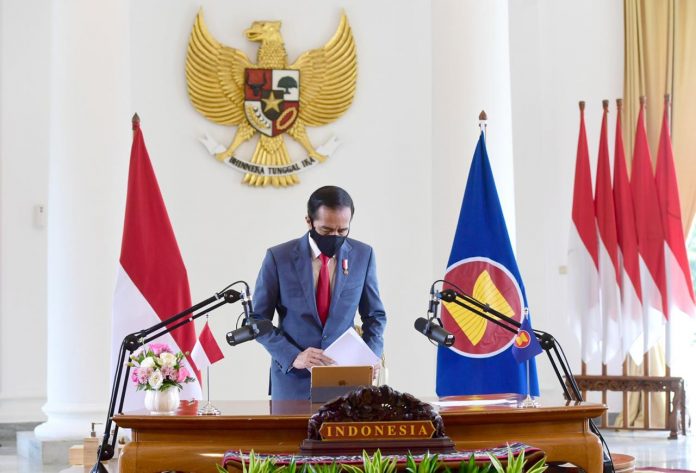 Bogor, W Java (Indonesia Window) – President Joko Widodo has asserted that health is an important aspect to drive the economy in the region.
The head of state delivered the statement during a speech at the 23rd ASEAN-China summit which was held virtually from the Bogor Presidential Palace, West Java on Thursday.
In his speech, the president also conveyed a statement regarding the availability of vaccines and medicines in the ASEAN, while stressing that the health aspect is important to drive the economy.
"I appreciate China's commitment to participate in COVAX and make vaccines a global public good. We should work together in meeting the needs of COVID-19 medicines and vaccines in the region," he said.
COVAX is a global collaboration to produce COVID-19 vaccines co-led by the Gavi vaccine alliance, the Coalition for Epidemic Preparedness Innovations (CEPI), and the World Health Organization (WHO).
The president also spoke on the stability and peace in the Indo-Pacific region, which in his view has been recently shaken by uncertainties, including the sharpening rivalries and tensions in the South China Sea.
The head of state expressed his concern that if those conditions continued, the overall recovery of the COVID-19 pandemic in the region would be even more difficult.
"We all, without exception, have a responsibility to maintain peace and stability in the South China Sea," he stressed.
The president hoped that the partnership between ASEAN and China would achieve more mutual progress in the near future.
Reporting by Indonesia Window