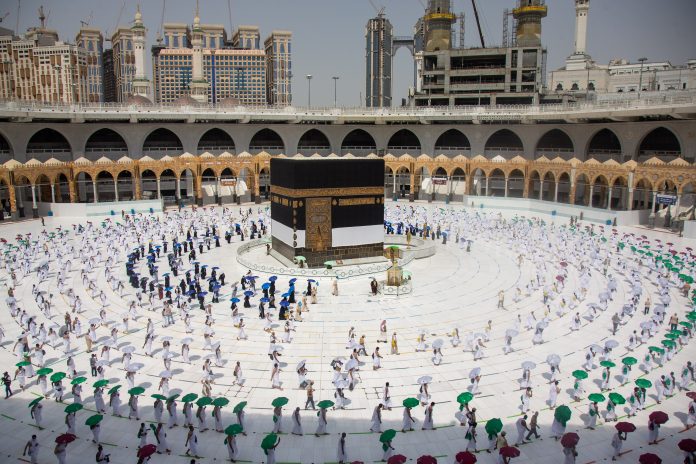 Jakarta (Indonesia Window) – During the Hajj season of 1443 Hijri/2022, Indonesia received a regular hajj quota of 92,825 pilgrims and a special hajj quota of 7,226 pilgrims.
The amount of the quota has been determined from the beginning by the Government of Saudi Arabia and not through a memorandum of understanding (MoU) as in the implementation of the pilgrimage in previous years.
"The granting of hajj quotas for 1443 Hijriah/2022 was not carried out as in previous years, namely through the signing of an MoU between the two countries represented by the Minister of Hajj and Umrah of Saudi Arabia and the Minister of Religion of the Republic of Indonesia," Director General of Hajj and Umrah Organizers at the Indonesian Ministry of Religion, Hilman Latief, said in a written statement received in Jakarta, Wednesday.
The quota, he added, was given directly by the Government of Saudi Arabia through the e-Haj platform.
Hilman said the determination of this year's hajj quota is mandatory from the Ministry of Hajj and Umrah of Saudi Arabia, so there is no room for negotiation between governments.
He explained that the determination of the hajj quota by Saudi Arabia during the pandemic was published in mid-April 2022. Previously, discussions on the MoU had been carried out since December in the previous year.
The quota for pilgrims set by Saudi Arabia this year is less than the assumptions discussed with the Ministry of Religion of the Republic of Indonesia and the Indonesian House of Representatives when discussing the Cost of Organizing the Hajj (BPIH) in mid-April.
The Ministry of Religion is currently focusing on preparing services for Indonesian pilgrims at home and abroad. Communication and coordination with partners abroad continues, while finalizing the service preparation for Indonesian pilgrims.
Reporting by Indonesia Window