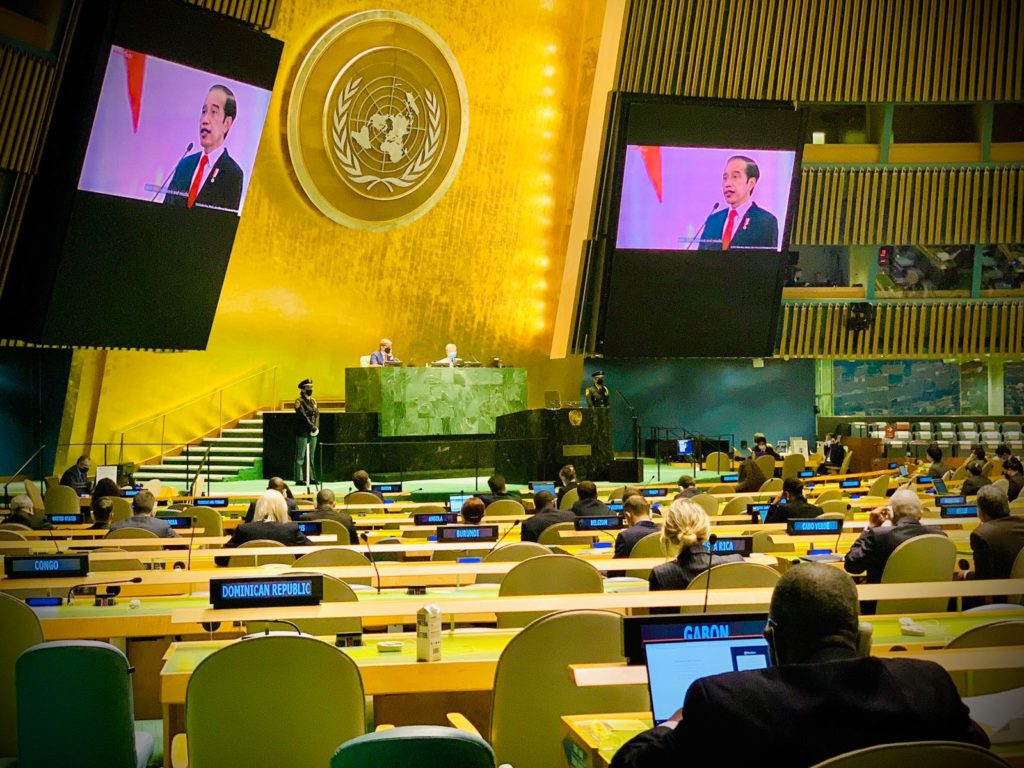 Jakarta (Indonesia Window) – Indonesian President Joko Widodo has underscored that Indonesia would make inclusivity a top priority in Indonesia's leadership at the G20 so that this international forum could work in the interests of all countries.
The statement was made by the head of state through a pre-recorded video message during the general debate session of the 76th United Nations General Assembly in New York, the United States, on Wednesday (Sep. 22) local time.
In 2022, Indonesia will hold the G20 Presidency with the main theme "Recover Together, Recover Stronger".
"Inclusivity is a top priority for Indonesia's leadership. This is Indonesia's commitment to prove no one left behind. Indonesia will strive so that the G20 can work for the benefit of all, for developed and developing countries, North and South, large and small countries, island countries and small islands in the Pacific, as well as vulnerable groups that must be prioritized," said President Joko Widodo.
In addition, he also pointed out that Indonesia has a strategic value in the issue of climate change, and therefore a green and sustainable economy will also be a priority in the G20.
"In 2020, Indonesia succeeded in reducing forest fires by 82 percent compared to the previous year. The rate of deforestation fell significantly, the lowest in the last 20 years. In the global order, Indonesia wants to prioritize burden sharing," the president said.
In the face of massive world's agendas, Indonesia reiterated its hope and support for multilateralism.
According to the president, effective multilateralism with concrete works and results should continue to carry out together.
"Let us work together, recover together, recover stronger," he said.
Reporting by Indonesia Window