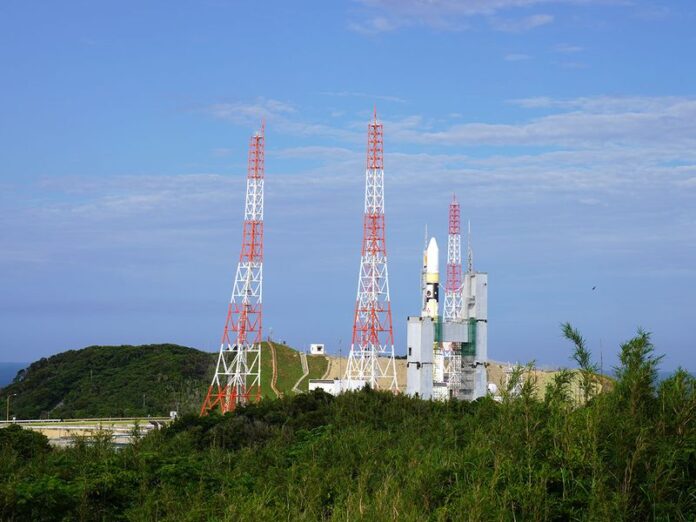 Jakarta (Indonesia Window) – July 20, 2020 at 1:58 am [The United Arab Emirates (UAE) time] becomes a historic moment, not only for the country, but also for the Islamic world as Misbar Al-Amal interplanetary probe was launched to Mars.
The probe which is so-called Hope Probe was launched from Tanegashima Space Center, Japan, by abroad a Mitsubishi H-IIA rocket to Mars, according to the UAE News Agency (WAM).
At the launch, UAE President Khalifa bin Zayed Al Nahyan said Khalifa bin Zayed Al Nahyan has said the launch of the Hope Probe on its historic journey to Mars constitutes a national and Arab achievement and an advanced Emirati push in the process of building global knowledge in space.
Meanwhile, UAE State Minister of Defense Affairs Mohammed bin Ahmed Al Bowardi said with the launch of the Hope Probe to Mars, is launching a qualitative leap in its space exploration programme.
The UAE has positioned itself among the big achievers in space programmes, and sending a message of optimism and hope to millions of Arabs, he added.
Mission
About an hour after the launch which was counted down in Arabic for the first time, Misbar Al-Amal will separate from its launching rocket and release solar panels to begin a seven-month journey to the Red Planet using a propulsion system.
After the separation, the Hope Probe will send its first signal from space to the operations room at the Mohammed Bin Rashid Space Center, MBRSC in Dubai.
The received data will be analyzed by the technical team at the Center.
Misbar Al-Amal is expected to enter Mars orbit in the first quarter of 2021.
The UAE's project to explore Mars aims to investigate the dynamics of Mars' weather and atmosphere, and understand the climate changes that occur on the planet.
Misbar Al-Amal will also study the phenomenon of oxygen and hydrogen gas coming out of the Red Planet's atmosphere by examining the relationship between the lower and upper atmospheric layers.
Analysis of investigative data will contribute to providing a clear and comprehensive description on the Mars' atmosphere layers, which will ultimately lead to a greater conclusion about the Mars' transformation from wet and cold planets to what they are today.
This important mission is in line with the greater goal and higher ambition to place humans on the planet within the next hundred years.
Misbar Al-Amal will remain in orbit for a full year or the equivalent of 687 Earth days.
The first interplanetary mission from the Arab world is carried out by a team of 200 UAE engineers.
The achievements of the Emirates Mars Mission team, include development of 200 new designs and manufacturing of 66 pieces of the probe components in the UAE.
Reporting by Indonesia Window