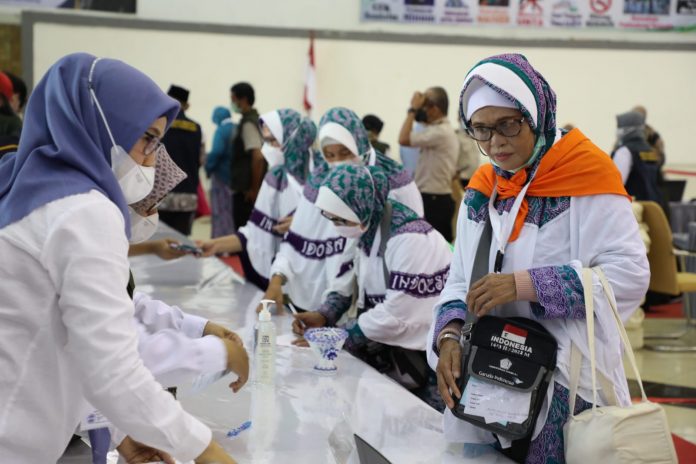 Bogor, W Java (Indonesia Window) – A total of 29,126 out of a total of 100,051 Indonesian hajj pilgrims enjoy a fast track service for the immigration process, during the 1443 Hijri/2022 hajj season.
With this service, pilgrims only spend 30 minutes up to a maximum of one hour to go through the immigration and custom processes, including baggage checks at Saudi airports.
The fast track service allows luggage directly loaded into the bus which also brings pilgrims to hotels. "From the plane, the pilgrims can go straight into the bus to their hotels," Head of the Airport Work Area in Saudi Arabia, Haryanto, said on Saturday.
Meanwhile, pilgrims who do not get fast track services should queue to go through the immigration and custom processes before entering pick-up buses. This process takes one to three hours.
The hajj fast track service means that a number of immigration checks have been completed in Indonesia, so there is no need to do it again when the pilgrims arrive in Saudi Arabia.
This year's fast track service is available for pilgrims from Jakarta, Bekasi, Lampung and Banten.
A total of seven flying groups from the embarkations in Solo (Central Java province), Jakarta-Pondok Gede, Jakarta-Bekasi, Surabaya (East Java province) and Padang (West Sumatra province) began departing from Indonesia on June 4, and will arrive in Madinah on the same day.
The total number of pilgrims who departed in the first batch on the first day was 2,719.
The first batch of pilgrims will depart from June 4 to 18, while the second batch will depart from June 19 to July 3, 2022.
Reporting by Indonesia Window