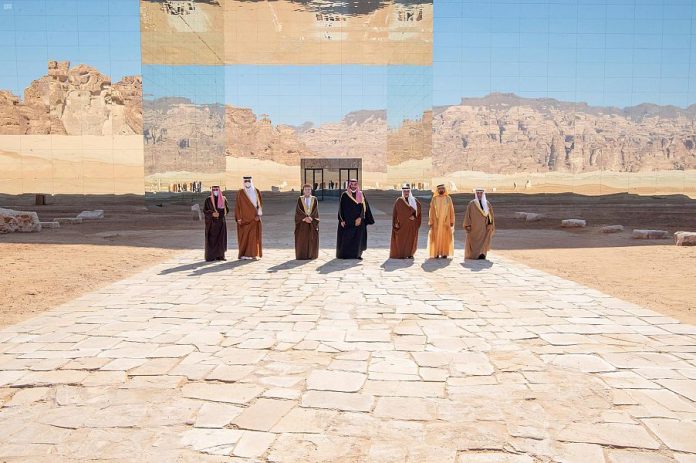 Jakarta (Indonesia Window) – Saudi Arabia, the UAE, Bahrain and Egypt have restored full diplomatic relations with Qatar, marking the end of a three-year dispute, according to Saudi foreign minister on Tuesday (Jan. 5), Arab News reported.
"What happened today is the turning of the page on all points of difference and a full return of diplomatic relations," FM Faisal bin Farhan told a press conference at the conclusion of the 41st GCC (Gulf Cooperation Council) summit in the city of AlUla, northwestern Saudi Arabia.
Leaders from the six GCC states signed two documents, namely, the Al-Ula Declaration and a final communique.
The FM said the Al-Ula Declaration emphasized the need to combat entities that threaten the security of Gulf nations, adding that "this summit sends a message to the whole world that no matter how much disagreement is in the same house, wisdom is able to overcome all this and move the region to safety."
Meanwhile, the final communique called for strengthening cooperation in combating terrorist entities, and an emphasis on the GCC countries standing united.
The statement affirmed the solidarity of the Gulf states regarding any direct or indirect interference in their internal affairs, and members agreed that no country's sovereignty be violated or its security targeted, FM Faisal added.
GCC Secretary-General Nayef Al-Hajraf said Gulf states usually overcome all challenges with strength and determination.
The Al-Ula Declaration, he added, emphasized the GCC's goals and strengthened the bonds of friendship and brotherhood among the member states.
Al-Hajraf said Egypt's signing of the Al-Ula declaration strengthens the fraternal relations between Cairo and the GCC countries.
The challenges posed by the coronavirus pandemic confirmed the need for Gulf cooperation and coordination, he said, adding that Gulf countries had dealt with the repercussions of COVID-19 with economic firmness.
Reporting by Indonesia Window