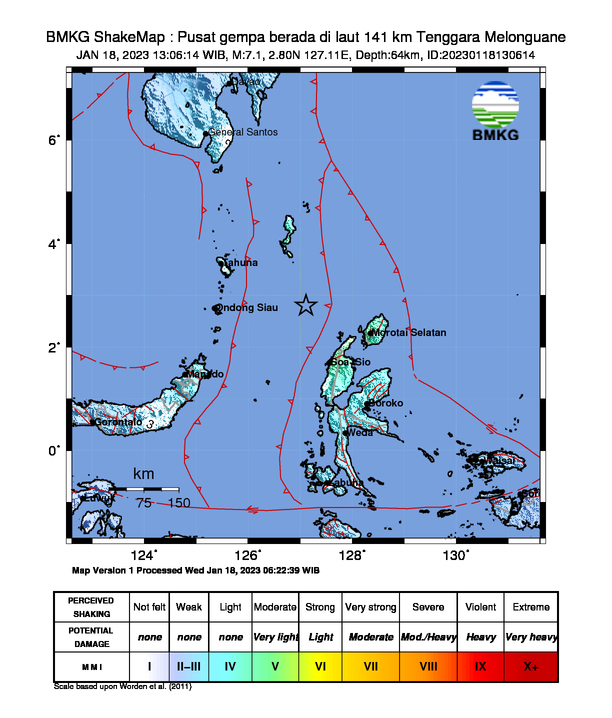 Jakarta (Indonesia Window) – Indonesia's Meteorology, Climatology and Geophysics Agency (BMKG) reported that an earthquake with a magnitude of 7.1 shook Melonguane sub district in North Sulawesi province, on Wednesday (Jan. 18) at 1:06 p.m. local time, with an epicenter in the sea of 141 km southeast of the sub district and a depth of 64 km.
The earthquake was at the coordinates of 2.8 North Latitude, 127.11 East Longitude.
There is no further information regarding the quake.
Reporting by Indonesia Window