Jakarta (Indonesia Window) – Taiwan has been known the "Silicon Island" due its very rapid development of Information Technology.
On the other hand, Taiwan also has a traditional culture that should not be missed, especially by travellers who want to enjoy the nightlife on the Formosa Island, namely, visiting night markets.
A night market is one of the Taiwanese people's common cultures,  which is very down to earth, simple, but fun as people do not need to dress up to have funs.
T-shirts and shorts are the dress codes for going to the night markets which can be found in almost all major cities in Taiwan.
Some night markets are open daily, and some are open two or three days a week.
According to unofficial statistics, there are about 400 night markets in Taiwan of varying sizes and operating hours.
Night markets generally start in the late afternoon or dinner time until one or two in the early morning.
Most of the night markets are in the open air and some are in closed spaces.
One of the most famous night markets in Taiwan is Shilin, located in the capital city of Taipei, which have more than 300 stalls lining up in several blocks.
Everything
Taiwan night markets are sort of "super one-stop shops".
All kinds of food and drink stalls, clothing and various souvenir shops, as well as all kinds of entertainments and games can be found in a night market which allows everyone to enter and leave freely.
Of all the products and entertainments available at the Taiwanese night markets, foods are the one most targeted by visitors.
The most classic and common Taiwanese night market snacks are fried chicken steak, fried oysters, smelly tofu, and charcoal grilled satay.
Taiwanese fried chicken steak is very unique as it has crispy chicken skin, yet "juicy" meat. The taste is also special because after the chicken is fried, then it is grilled over charcoal that makes its taste even yummy.
In addition, a fried chicken steak is bigger than the size of an adult's face, making everyone satisfied to have it.
Taiwanese fried chicken steak can be found in Jakarta, but the taste is somewhat different from that in Taiwan.
As there are so many snacks and foods offered in the night markets, it is impossible for one visitor to eat all in one night.
So, how do you choose your favourite snack among the many tasty foods?
The easiest way is to go to the stalls in the longest queues.
A beef steak shop in a Taiwanese night market can be another option that is quite affordable but very satisfying.
With only 150 new Taiwan dollars you can enjoy a large size of beef steak on a hot plate along with pasta, vegetables and eggs.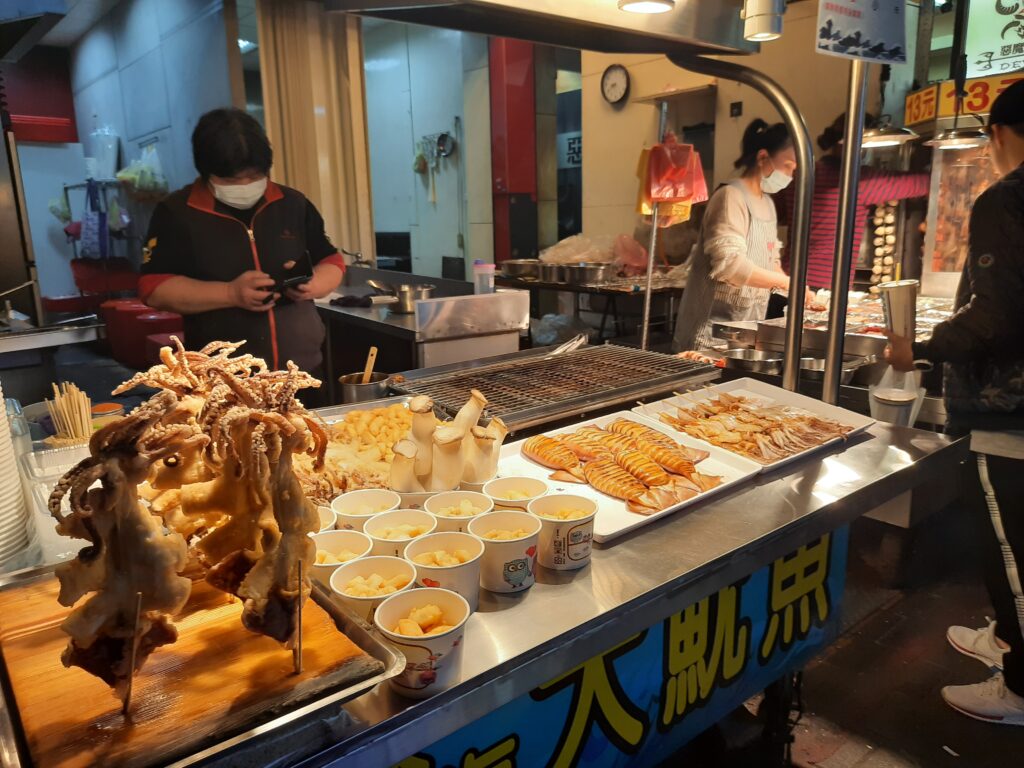 Entertainment
After eating and drinking, visitors can enjoy entertainments and have funs with such games at the night markets as throwing arrows or shooting balloons, ring loops, playing on doll machines, and catching goldfish.
Usually those games also offer prizes. For those who managed to shoot six balloons with six arrows at once, for instance, could bring home the biggest doll in the game stand.
That makes a night market is one of the children's favourite places, because in addition to snacking and drinking, as well as playing, they can also get prizes.
At larger night markets, there are even carousels, bumper cars, and small roller coasters for children.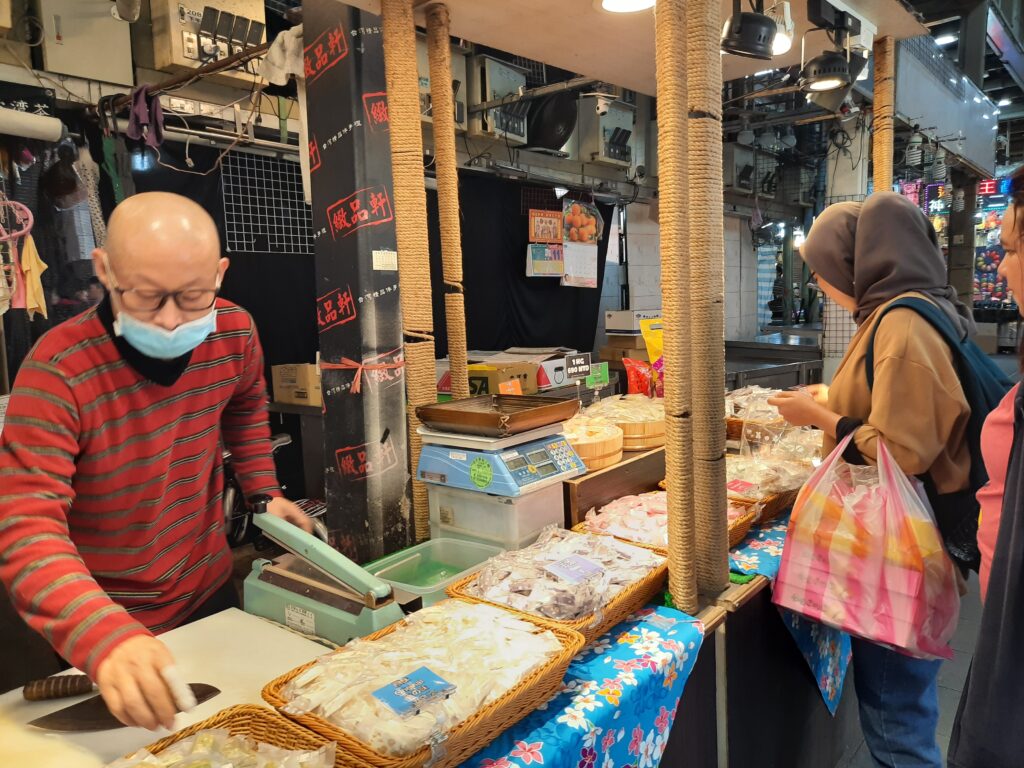 Shopping
Taiwan's night markets are also a "heaven" for shopping.
Usually the goods sold at the night markets are not too big in size and relatively cheap.
Housewives can shop for kitchen utensils, while fashionable young people can get cute and attractive cell phone accessories.
In larger night markets, there are also a number of sporting fashion shops, clothing stores, cell phone shops, and cosmetic drugstores.
The shops which open at the same time as the night market are located at the intersection where many people are passing by.
With all the complete and lively facilities and entertainments, the night markets are destinations that are always on foreign tourists' bucket list when they visit the Formosa Island.
For those who don't understand Mandarin, there's no need to worry because some of the night market vendors are fluent in English, Japanese, and other languages.
Even, Indonesian is also familiar to night market sellers as more and more Indonesians are working, studying and living in Taiwan.
Source: Taipei Economic and Trade Office (TETO)
Reporting by Indonesia Window