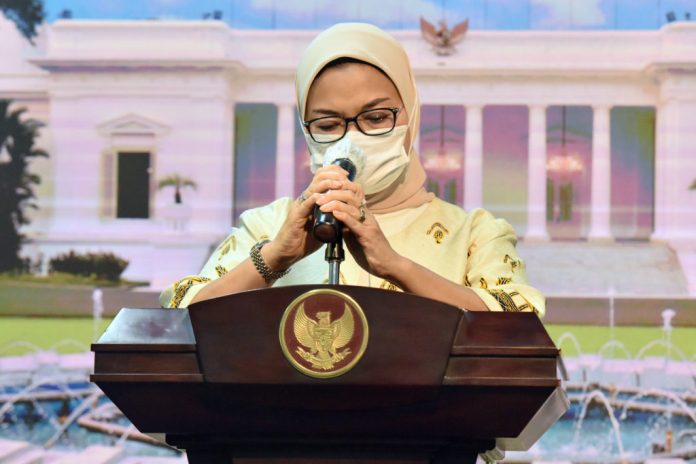 Jakarta (Indonesia Window) – Indonesia's National Agency of Drug and Food Control is conducting observations on the third phase of the COVID-19 vaccine clinical trial, to ensure its safety and efficacy, the agency's head Penny Lukito has said.
"We are now observing the safety aspects, especially the vaccine's effectiveness as a basis to issue the Emergency Use Authorization (EUA)," Penny said in a dialogue broadcast by the Indonesian Cabinet Secretariat via a YouTube channel on Tuesday.
To get the EUA, the efficacy of the COVID-19 vaccine is only 50 percent, while in general, it should be 70 percent, she added.
According to Penny, in issuing the EUA, the agency follows the international standards set by the World Health Organization (WHO) and the Food and Drug Administrations (FDAs) of other countries.
Regarding the emergency use, Penny said that during the COVID-19 pandemic, the agency has issued such permits for several drugs, including favipiravir for COVID-19 patients with low to moderate symptoms, and remdesivir for patients with severe infectious conditions.
The agency, the Indonesian Ulema Council (MUI), the national vaccine manufacturer Bio Farma, and the Ministry of Health have also conducted direct inspections in China whose COVID-19 vaccine will be used in Indonesia.
The inspection was done to ensure that the vaccines is permissible according to Islamic laws or the so-called halal.
"Alhamdulillah (thanks God), in terms of quality, the vaccine meets the aspects of production methods. There are no critical side effects and it meets the safety aspect. Now we are waiting for the efficacy aspects," she said.
Penny explained that during the vaccine test, the scientists took blood samples from the volunteers and analysed them in the laboratory to see how much the COVID-19 vaccine gave them an increase in antibodies.
In addition, the scientists also assess the ability of the vaccine to neutralize viruses that attack the human body.
Penny assured that the government would only provide quality, efficacious, and safe vaccines, and therefore it will take time to issue the EUA.
Reporting by Indonesia Window