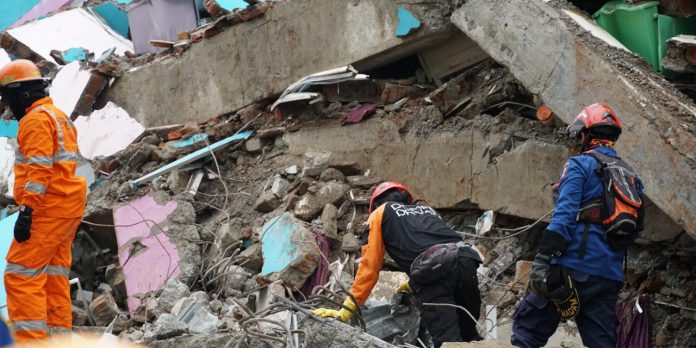 Jakarta (Indonesia Window) – The number of victims who died of the tectonic earthquake that hit Mamuju city in West Sulawesi province on Friday (Jan. 15) increased to 73, the National Disaster Management Agency (BNPB) said on Sunday.
BNPB's spokesman Raditya Jati said 67 bodies had been recovered in Mamuju city and the rest were in Majene district.
The 6.2 magnitude quake also forced 27,850 residents to leave their homes and take shelters in 25 evacuation centers.
The risk assessment on the natural disaster and evacuation of the victims are underway. The evacuation involves soldiers, policemen, members of the search and rescue agency and volunteers, Raditya disclosed.
The Indonesian government will provide 50 million rupiahs (3,533.1 U.S. dollars) for rebuilding of a house which was severely damaged, 25 million rupiahs (1,766.6 U.S. dollars) for a house which was moderately destroyed and 10 million rupiahs (796.6 U.S. dollars) for a house with light damages, he said.
Reporting by Indonesia Window