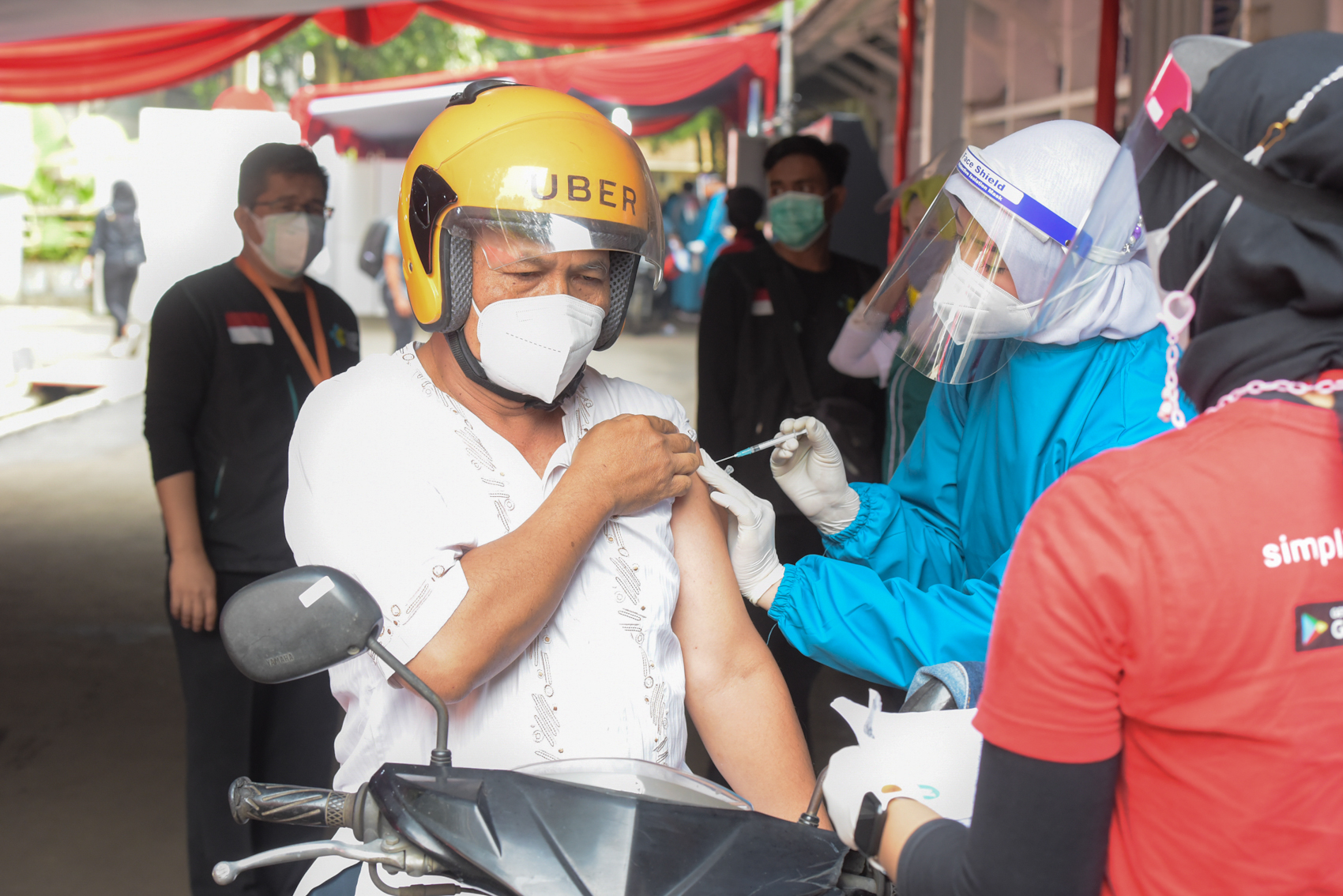 Jakarta (Indonesia Window) – Indonesia has reached over 10 million shots of the first and second vaccinations against COVID-19 as of Friday (March 26), according to Minister of Health Budi Gunadi Sadikin.
"Currently, our vaccination rate has reached 500,000 injections per day and we have surpassed 10 million jabs as of last Friday. With this achievement, Indonesia is in the top four countries in the world that are not vaccine producers, but have the highest number of injections," he said.
The minister added that Indonesia is only under Germany, Turkey and Brazil, and exceeds Israel and France. "This is good news," said the minister.
Furthermore, Budi Sadikin said the COVID-19 vaccines have become a geopolitical issue around the world, as countries are scrambling to get them. Therefore, the vaccines available are the best ones to use.
The Indonesian government should combine various brands of the COVID-19 vaccines in order to meet the needs of vaccinating targeted people. There is no single vaccine producer in the world that can meet all the demands of such big countries as Indonesia.
"Indonesia is fortunate because it has collaborated with four vaccine producers, namely Sinovac, AstraZeneca, Novavax, and Pfizer. The availability of vaccines is very important in maintaining the government's vaccination program," he said.
The minister of health added that currently a number of European and Asian countries are experiencing a spike in COVID-19 cases again due to new virus variants, which have also entered Indonesia since the beginning of this year.
"Regarding the spike in COVID-19 cases in several countries, I would like to emphasize that even though we have accelerated the vaccination rate, we need to be careful in managing the rate of injections because there is a potential embargo from vaccine producing countries which have experienced a spike in cases. We need to control the vaccination schedule so that there will be no void in the future," he said.
Reporting by Indonesia Window