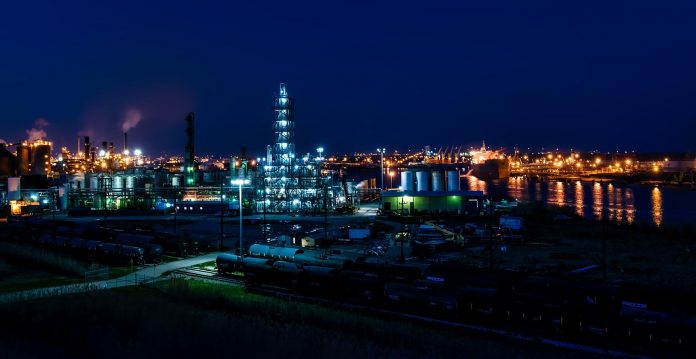 Jakarta (Indonesia Window) – The Cilacap Residual Fluid Catalytic Cracking (RFCC) Refinery Unit (RU) IV operated by Indonesia's national oil and gas company (Pertamina) in Central Java supplies one-third of the national demand for fuel oil and 60 percent of the needs in Java Island.
The RFCC refinery, which has been operating since September 30, 2015, has an investment value of 11 trillion rupiahs (some 746.7 million U.S dollars), according to a statement from Pertamina received by Indonesia Window here on Thursday.
The Cilacap Refinery development project is part of Pertamina's refinery development road map to meet market needs and future technological demands.
Cilacap refinery's spokesperson Hatim Ilwan explained that the RFCC is a refinery unit that uses catalyst technology to convert heavy oils or residues, both atmospheric and vacuum residue oils, into more valuable products.
"In this case, they are mainly gasoline and such other products as LPG (Liquified Petroleum Gas) and propylene," he noted
With the operation of the RFCC, premium productions from the Cilacap refinery has increased from 61,000 barrels per day to 91,000 barrels per day.
"This figure boosts the total production capacity of RU IV by 17.8 percent to reach 348 thousand barrels per day, fostering optimism to make Indonesia be free from fuel imports," Hatim said.
The RFCC processes Low Sulphur Waxy Residue (LSWR) of 62,000 barrels per day from Crude Distillation Unit (CDU) II into high value products.
Among those products are High Octane Mogas Component (HOMC) with an octane content of more than 93 and an oil component to increase octane content at premium with Research Octane Number (RON) 88.
Hatim explained, when it officially operated 100 percent, the Cilacap RFCC unit was capable of producing around 37,000 barrels of HOMC per day, 1,066 tons of LPG per day, and 430 tons of propylene products per day.
"Most of the HOMC production is further processed into Premium. The advantage of HOMC from the Cilacap Refinery is that it can be used to produce Pertamax and Premium at other refineries," Hatim said.
Pertamax and Premium are Pertamina's fuel oil products with RON 92 and 88 respectively.
Pertamina is currently developing Cilacap Blue Sky Refinery and the Refinery Development Master Plan (RDMP) project.
Reporting by Indonesia Window