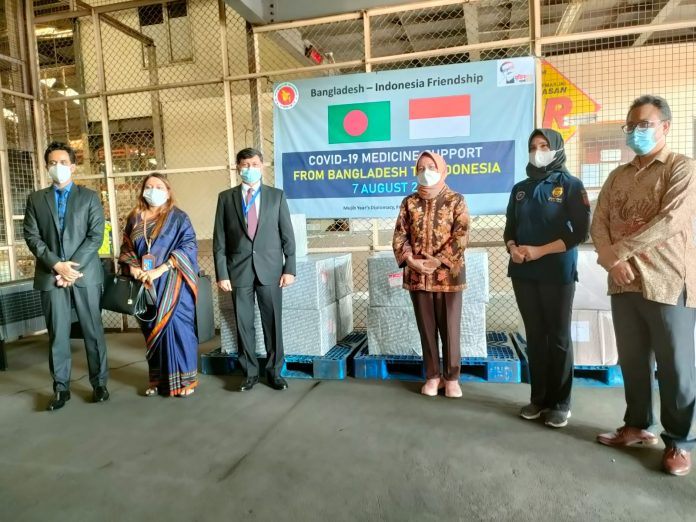 Jakarta (Indonesia Window) – Bangladesh has sent medical assistance for COVID-19 handling in Indonesia via Soekarno-Hatta International Airport in Tangerang district, Banten province, on Saturday (Aug. 7).
The medicinal assistance consists of 1,000 boxes of vitamin D (DGain), 600 boxes of Favipiravir, 3,000 boxes of Zinc Imuzin, 800 boxes of Azythromycin, and 3,000 bottles of Ramdesivir (Ninavir).
The assistance was handed over by the Bangladeshi Ambassador to Indonesia, Air Marshal Mohammad Mostafizur Rahman, to the Indonesian Ministry of Health, represented by the Director of Public Drug Administration and Health Supplies.
The Indonesian government appreciated to the Bangladeshi government for the assistance.
The Bangladeshi ambassador highlighted the importance of the two countries' mutual help and working together during difficult times, and hoped that the assistance could be useful for handling COVID-19 in the archipelagic country.
The medicines will then be distributed by the Ministry of Health to various parties in need.
Bangladesh is Indonesia's 3rd largest trading partner in South Asia, after India and Pakistan, and a potential market for Indonesia's strategic industries.
The two countries continue to develop cooperation in various fields, through bilateral, regional and multilateral forums.
Reporting by Indonesia Window