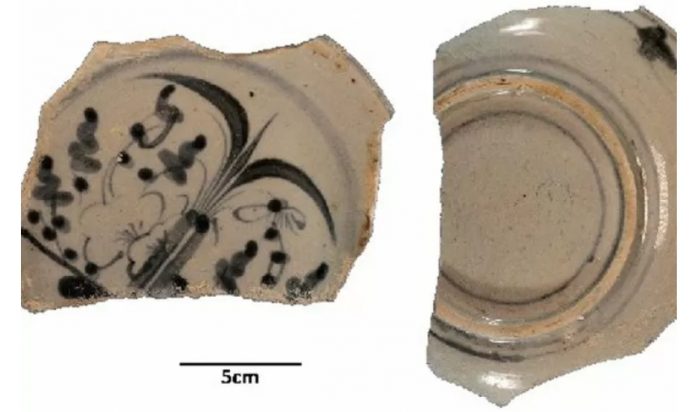 Jakarta (Indonesia Window) – A team of archaeologists from the Maluku Archaeological Center has found a number of ceramic shards from the Chinese Qing Dynasty at the Batu Han cave located in Somlain village, West Kei Kecil sub district in Maluku province.
"During our research we found a number of ceramic shards, but only two were taken as samples for further analysis. One of the samples came from China during the Qing Dynasty," the team leader, Lucas Wattimena was quoted by Antara news agency as saying in Maluku province's capital of Ambon on Tuesday (June 29).
He explained that the Chinese ceramic shards were accidentally found by the archaeological team, when they conducted an archaeological data survey in Southeast Maluku district in 2019.
The ceramic shards which found on the floor of the Batu Han cave were white with black flower motifs, and shaped like a plate.
After analysis, the ceramic shards were identified originating from the mainland China and were produced during the Qing Dynasty, around the 19-20 century A.D.
The Chinese ceramic shards were estimated to be related to trade transactions, but it is not known why these ancient remains were in the Batu Han cave which is a burial site from the past.
"As the cave is a burial site, human bones could be probably found in it as well," Lucas said.
The Chinese ceramic shards were found along with a number of other ceramic and pottery rubbles, including a bowl produced by acDutch company, Petrus Regout Maastricht, which dated from the 19-20 century A.D, he pointed out.
Batu Han in local terms means a tip of a  stone. Located in a cluster of cliffs that stretch along the western coastline, the cave faces westward with a height of approximately 10 meters from the ground.
Reporting by Indonesia Window