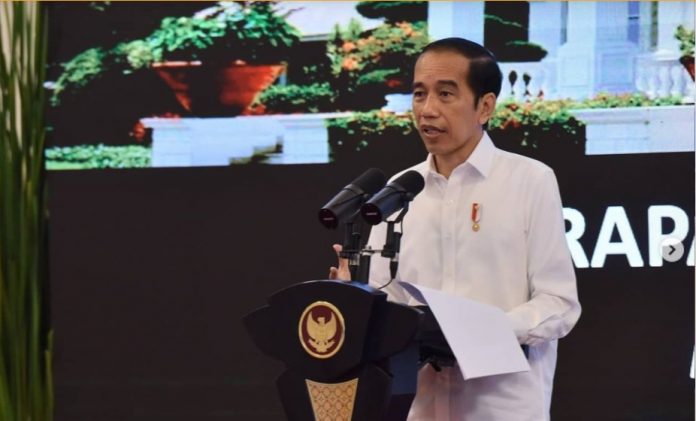 Jakarta (Indonesia Window) – The Indonesian government has ordered 329.5 million doses of COVID-19 vaccine for the national vaccination program, said President Joko Widodo (locally known as Jokowi) during a limited meeting on Handling the COVID-19 Pandemic and the Vaccination Implementation Plan at the State Palace here on Wednesday.
The meeting was also participated in virtually by governors throughout the country.
The vaccines ordered comprise 3 million doses of Chinese Sinovac vaccine that have arrived in Indonesia; 122.5 million more doses of Sinovac; 50 million doses of Novavax from the United States; 54 million doses of COVAX/Gavi (global collaboration for vaccine manufacturing); 50 million doses of AstraZeneca; and 50 million doses of Pfizer.
According to the head of state, the government would start the national vaccination program on January 13.
In the first phase, the government has distributed vaccines to 34 provinces since January 4.
The president explained that the government expected during January it could distribute 5.8 million doses of vaccine to all regions in the country.
"In February, 10.45 million doses of vaccine should be distributed again to the regions. Then in March, there will be 13.3 million doses more distributed, so that the vaccination could be carried out in all the regions," he said.
The president added that the success in dealing with the handling of the COVID-19 pandemic would be decisive for recovery and revival of all activities in the country.
He noted that the government's strategy in dealing with the pandemic remains the same, which includes health, social protection and economic recovery programs.
"The key to the economic recovery is how we strive to stop and control COVID-19," President Jokowi said.
Reporting by Indonesia Window