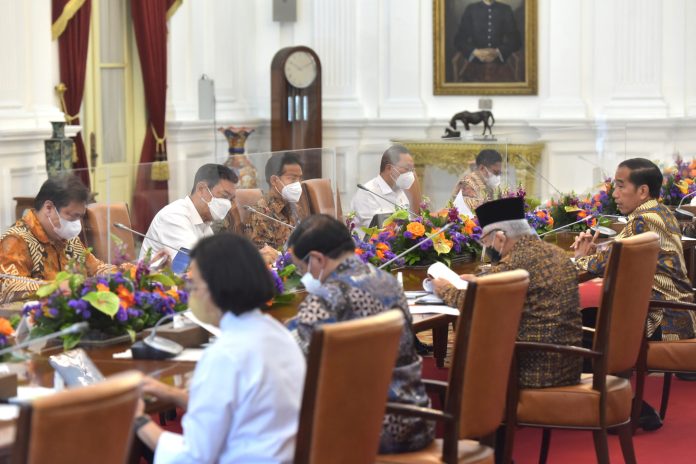 Global situations have been under monitor by the Indonesian government ahead of the G20 Summit which will be held in Bali in November 2022.
Jakarta (Indonesia Window) – Indonesia as the holder of the G20 Presidency continues to monitor global situations including the geopolitical situation ahead of the G20 Summit which will be held in Bali in November 2022, an Indonesian senior minister has said.
The Coordinating Minister for Economic Affairs, Airlangga Hartarto, made the remark in a press statement after attending a meeting chaired by Indonesian President Joko Widodo (Jokowi), at the Presidential Palace here on Monday.
"It must continue to be monitored because the situation will continue to change. And of course, we must be aware of this developing situation which is very dynamic so that we can later mitigate for the G20," Airlangga said.
Regarding the preparation for the summit in terms of the substance, Airlangga explained that the series of working group (WG) meetings and the engagement group (EG) have entered the final stage.
"There is still more time in the sherpa meeting regarding the substance which is related to the economy, health, and finances. It has been conveyed to the President and in principle the agreement regarding the format and form of the final report will still be discussed in four rounds of sous sherpa in the field of content activities," said Airlangga, who is the Head of the Sherpa Track Division of the G20 Indonesia Presidency.
Airlangga added that the delegates are also finalizing a draft consensus with the G20 leaders which would be outlined in the Leaders' Declaration.
"Several countries, especially developed countries, are still pushing for issues related to Ukraine to be a common agreement, while we want to include them in the Leaders' Declaration. So from a technical point of view as well as this format, there are still discussions that must be further explored," he noted.
Closing his press statement, the coordinating minister for economic affairs also said that President Jokowi planned to visit Bali to ensure the readiness of the G20 Summit.
"The President himself will visit Bali to check the details of the preparation of the agenda. We know that the agenda of the G20 is very close to the previous ASEAN agenda, and the agenda of APEC (Asia-Pacific Economic Cooperation), so the schedule in November will be very tight," he stated.
Reporting by Indonesia Window