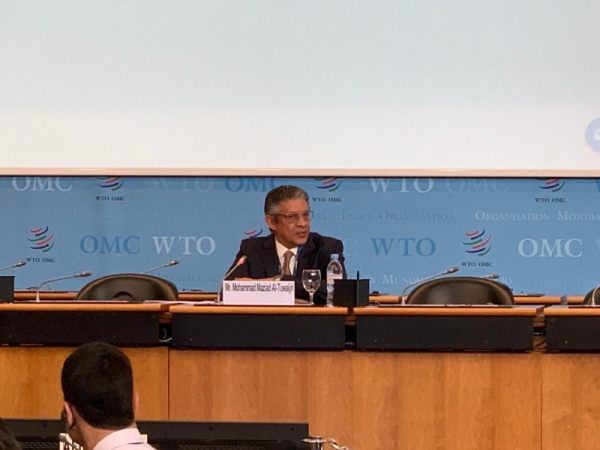 Jakarta (Indonesia Window) – Management and leadership are needed to improve the World Trade Organization (WTO), the Saudi candidate for the WTO Director General said.
"The WTO director-general should act as a link between member states and help them understand each other," Saudi Arabia's candidate to lead the WTO Mohammad Al-Tuwaijri said while addressing a virtual press conference from Geneva, Switzerland on Friday (July 17), according to the Saudi Gazette report.
"The organization is in a state of stagnation and that reform is necessary," he stressed.
"The WTO needs a fully dedicated director-general who should bring in very solid necessary reform agenda based on track records of actual delivery of mandates," Al-Tuwaijri said, adding that the organization should focus on successes instead of disagreements.
Al-Tuwaijri mentioned that with COVID-19 affects things globally will be more uncertain and difficult for trade in the world.
"The biggest issue WTO is facing today is around process people go to the design system of the WTO and they basically have no process, so what happens things get delayed," he added.
"It's mainly a process enhancement challenge the next DG should focus on delivery and on process enhancement, building key performance indicators and design this so members can measure progress," he said.
Al-Tuwaijri explained that his experience in working with Vision 2030, which aims to move Saudi Arabia away from oil dependence, and transform the economy, makes him an ideal candidate for the head of the WTO while it is in need of reform.
"I was part of probably part of the biggest reforms that took place in recent history, a major transformation with the essence around economic diversification, job creation, and the private sector, very much the original goals of the WTO," he said.
"If we think about now, we have the uncertainty of COVID-19, so why not rethink some of the rules, some of the processes, introduce some new ideas to the members, get this ship moving," he added.
"I want the future director-general to inherit a much better organization, I want the debate to shift from this political will into how we can go back to our original goals and delivers on them," Al-Tuwaijri asserted.
Saudi Arabia nominated the former economy and planning minister to head WTO last week amid a last-minute international flurry of submissions to succeed the incumbent Roberto Azevedo who is stepping down in August.
Reporting by Indonesia Window