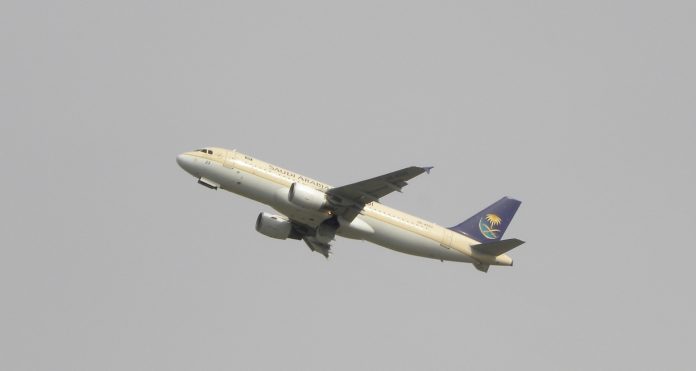 Jakarta (Indonesia Window) – The number of international passenger flights from Saudi airports outside the Kingdom dropped 66.5 percent in 2020 compared to the previous year, according to the latest data of the General Authority of Civil Aviation (GACA).
That was mainly attributed to the suspension of travel in the wake of the global coronavirus pandemic, Saudi Gazette reported.
The GACA figures of 2019 and 2020 showed that the number of international flights in 2019 reached 159,795, while this number decreased to 53,537 flights in 2020.
Similar was the case with domestic flights during the period. The number of domestic flights fell by 46.6 percent, reaching 120,395 flights in 2020 against 225,721 flights in 2019.
The air transport is one of the most important sectors of the Kingdom's transport and logistics system.
The national strategy for transport and logistics has worked on a number of goals that contribute to the advancement of this vital sector, most notably raising the cargo capacity to reach 4.5 million tons of goods, which will contribute to consolidating the Kingdom's position as a global logistics center.
Within its objectives, the strategy sought to raise the passenger capacity to reach 330 million passengers, to contribute to achieving the goals of a number of ambitious sectors such as the hajj and umrah sector, which aims to reach 30 million pilgrims.
The tourism sector aims to reach 100 million tourists, as well as increasing international destinations to reach 250 destinations.
Saudi Arabia has 29 airports, including three airports that have international ranks, according to the report 2020 of Skytrax, a global airline and airport review and ranking agency.
Four of the Kingdom's airports were ranked among the top 10 improved airports in the world, the report pointed out.
Saudi Arabian Airlines was ranked within the five-star category at the level of international airlines, according to the Airline Passenger Experience Association (APEX 2020) report.
Saudia was also ranked in the Diamond category in the Health and Safety Report.
Reporting by Indonesia Window