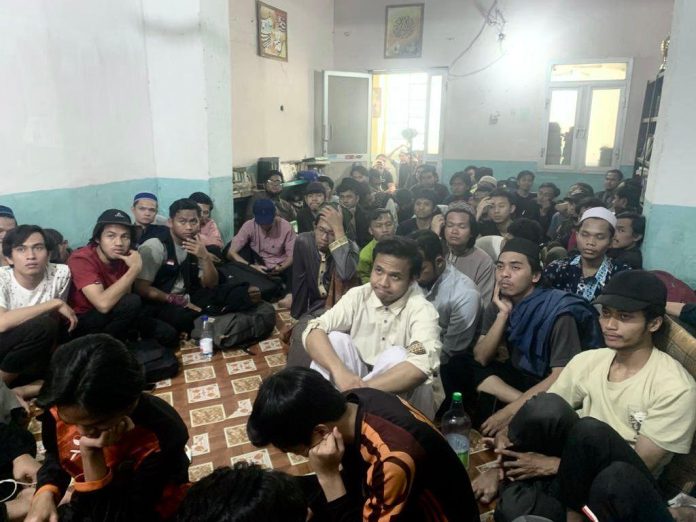 At least 538 Indonesians are being evacuated by the Indonesian government due to the armed conflict in Sudan. The evacuees consist of 273 women, 240 men and 25 toddlers.
Jakarta (Indonesia Window) – The Indonesian Minister of Foreign Affairs, Retno L.P. Marsudi, has said that at least 538 Indonesians is being evacuated by the Indonesian government from Sudan.
"Thank God, at 01.00 in the morning local time or 06.00 in the morning Jakarta's time today (April 24), as many as 538 Indonesian citizens arrived safely in Port Sudan city," the foreign minister said in a written statement received here on Wednesday.
At least 538 Indonesians consisting of 273 women, 240 men and 25 toddlers, are being evacuated by the Indonesian government due to the armed conflict in Sudan.
Most of the evacuees are students, migrant workers, employees of Indofood company that produces foods and drinks, as well as Indonesian Embassy staff members in Sudan and their families.
"This is the first phase of the evacuation led directly by the Indonesian ambassador in capital city Khartoum. The evacuation was carried out using eight units of buses and one unit of mini bus from the Indonesian Embassy," Retno said.
The foreign minister explained tha the Indonesian citizens who were evacuated departed from Khartoum on Sunday (April 23) at 08.00 local time or 13.00 Jakarta's time.
The Indonesian citizens traveled for about 15 hours in a distance of 830 kilometers to Port Sudan, through the cities of Atbara, Damir, Mismar and Sawakin, and passed around 15 checkpoints.
"Currently, the 538 Indonesian citizens are resting at a halfway house in Port Sudan before departing for Jeddah (Saudi Arabia) by sea. God willing, preparations for returning to Indonesia will continue," Retno said.
She added that the Indonesian government continues to establish communication with the authorities in Sudan to ensure a safe and secure route for Indonesian citizens.
The Indonesian ambassador to Saudi Arabia and the Consul General in Jeddah also communicated with local authorities to ensure that the follow-up processes would be going well.
Apart from that, Retno said, a small team for evacuation assistance have also moved from Jakarta led by the Director for Protection of Indonesian Citizens and Legal Entities at the Ministry of Foreign Affairs, and as well as a team from Riyadh and Jeddah in Saudi Arabia.
The government will also immediately carry out the second phase of evacuation, she said, adding that the government identified 289 Indonesian citizens in Sudan, most of them are students and workers of five company.
"The initial plan is for all Indonesian citizens to be evacuated while ceasefire. However, due to fuel limit for buses that will transport Indonesian citizens and other evacuees, the evacuation cannot be carried out in one stage," Retno explained.
She called all Indonesian citizens who are still in Sudan to immediately report themselves to the Indonesian Embassy in Khartoum so that they could be evacuated in the second phase.
"The government will try its best to bring Indonesian citizens out of the conflict area safely," the minister said.
Reporting by Indonesia Window