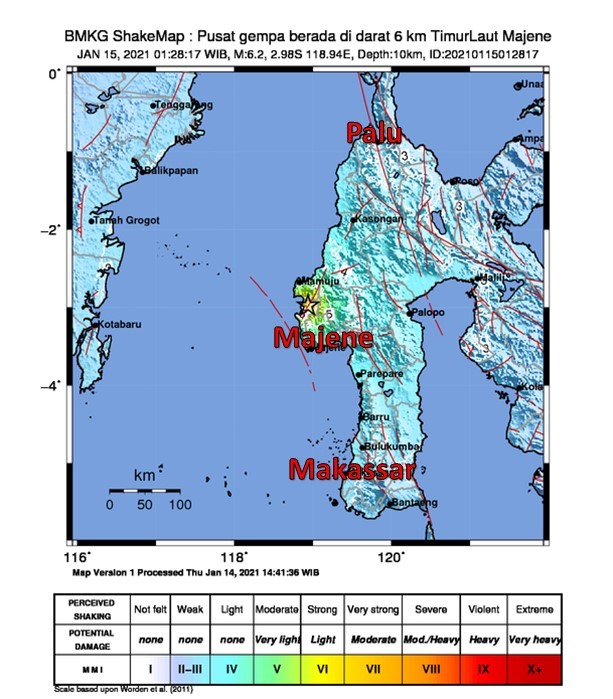 Jakarta (Indonesia Window) – An earthquake with a magnitude of 6.2, or IV-V on the MMI scale, rocked Indonesia's West Sulawesi province on Friday (Jan. 15) at 01.28 a.m local time.
Data from the Meteorology, Geophysics and Climatology Agency show that the earthquake was 10 kilometers deep with the epicenter on land 6 kilometers northeast of Majene district, with no tsunami potential.
The tectonic earthquake was also felt in Palu (Southeast Sulawesi) and Makassar (South Sulawesi), with strengths of III MMI and II MMI, respectively.
At least 37 people died, the National Disaster Management Agency said on Friday.
In addition, 637 people were injured and around 15,000 others were displaced at 10 evacuation posts.
The earthquake also damaged around 300 houses, hotels, government buildings, hospitals and minimarkets besides cutting off electricity, communications, and roads.
Earlier on Thursday (Jan. 14), a 5.9 magnitude earthquake shook the same location at 02.35 p.m. local time.
The Agency noted that 28 earthquakes had occurred since January 14, 2021, at the same location, and aftershocks were still possible.
Reporting by Indonesia Window