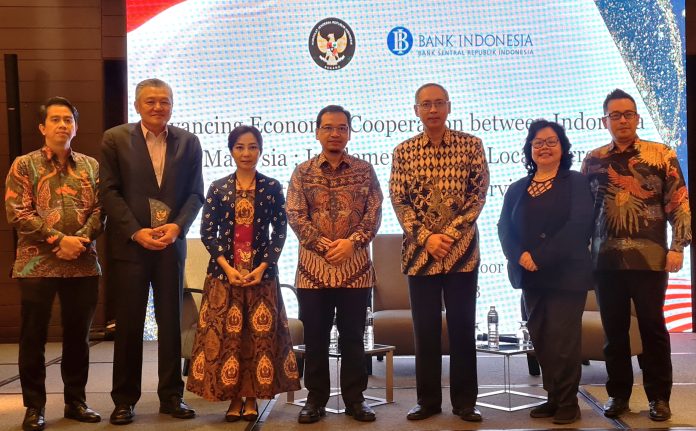 Use of local currencies is believed to be very helpful in the efforts of Indonesia and Malaysia to increase mutually beneficial economic cooperation.
Jakarta (Indonesia Window) – The Indonesian Consulate General in Penang, Malaysia) and the Representative Office of Bank Indonesia (BI) in Singapore held an outreach activity on the use of local currencies in Penang on Monday (Sept. 11).
The activity was held in line with the increase in trade transactions in ASEAN (the Association of Southeast Asian Nations) and the low use of local currency in international trade between Indonesia and Malaysia, the Indonesian Cabinet Secretariat said in a written statement as quoted by Indonesia Window on Tuesday.
Indonesia's Acting Consul General in Penang, Kiki Tjahjo Kusprabowo, explained that in 2022 there were around 178,132 foreign patients seeking treatment at Penang hospitals and 90 percent of the number were Indonesian citizens.
The Indonesian Consulate General in Penang welcomes the cooperation framework for implementing the use of the Indonesia-Malaysia Local Currency Settlement (LCS), which is believed to be very helpful in the efforts of the two countries to increase mutually beneficial economic cooperation through the use of local currencies.
Executive Analyst at the office of Bank Indonesia in Singapore, Bayu Dwi Atmanto, said that the Indonesia central bank together with the LCS National Task Force continues to intensify outreach to stakeholders who can utilize the LCS framework, especially with Malaysia.
The hospital sector in Penang could be a potential user of LCS for service trade transactions considering the high number of Indonesian citizens who use health services in different hospitals in Penang.
Executive Director of the Penang Center of Medical Tourism (PMED), Mary Ann, said that in the January-July 2023 period, there were 53,841 patients from Indonesia seeking treatment in Penang.
Mary Ann welcomed the initiative to use rupiah (the Indonesian currency) to facilitate payment for health services in Penang because patients certainly don't want to bother themselves looking for money changers when they need few ringgits (the Malaysian currency).
In the presentation session, Assistant Director of BI's Financial Market Development Department, Puput, explained that the LCS collaboration with Malaysia started in early 2018.
Currently, Malaysia and Japan are the main contributors to the increase in LCS transactions with Indonesia, booking a transaction value worth 200 million US dollars, making the total value of using LCS until July 2023 worth 3.8 billion US dollars.
Editing by Indonesia Window