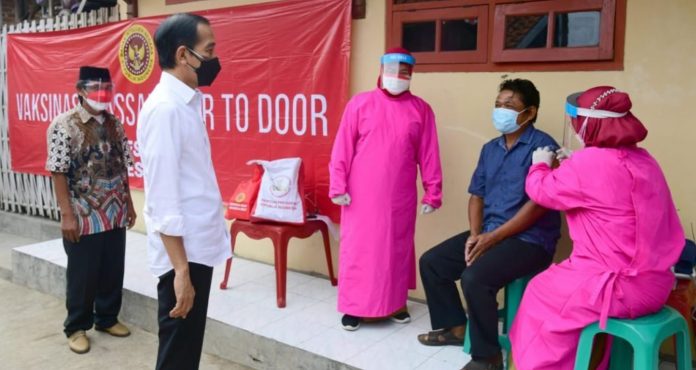 Jakarta (Indonesia Window) – A total of 46,980,347 Indonesians have received the full doses of COVID-19 vaccines, including additional 484,170 people as of Thursday (Sep. 23).
Data from the COVID-19 Task Force received here, Thursday, showed that 83,248,128 people undergone the first dose of COVID-19 vaccination, including additional 1,134,340 people.
Meanwhile, as many as 878,589 people have received the third doses of the COVID-19 vaccines, including additional 6,279 people.
The Indonesian government targets to vaccinate 208,265,720 people to achieve herd immunity.
As of Friday, the number of positive cases of COVID-19 in Indonesia increased by 2,557, bringing the total cases to 4,204,116 since the first case of COVID-19 was detected in the country in March 2020.
Meanwhile, 4,607 people have recovered from this viral infection that attacks the respiratory system, bringing the cumulative number of recovered cases to 4,017,055.
Meanwhile, the number of deaths from COVID-19 increased by 144 people, bringing the total cases to 141,258.
Reporting by Indonesia Window