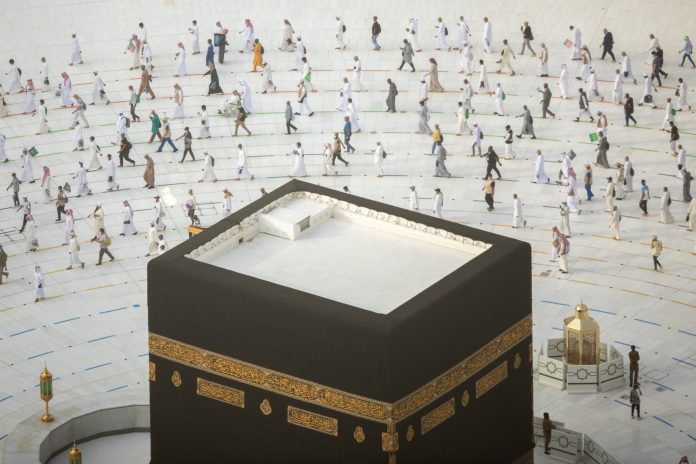 Jakarta (Indonesia Window) – Saudi Minister of Hajj and Umrah Muhammad Saleh Benten said the temporary suspension of Umrah pilgrimage (the minor hajj ritual) and visits to the Two Holy Mosques will be gradually lifted, Saudi Gazette reported.
"The gradual resumption of umrah and the visits will rely on technical solutions that enable service providing companies and establishments to further improve their services as well as to market their services at the local and global levels," the minister said at the second virtual forum to enrich the experience for umrah pilgrims.
Benten pointed out, there will be more than 30 local and international companies that can handle the provision of services for the pilgrims through an electronic pathway that enables these service providers to do the necessary follow-up while serving the pilgrims.
He said that the merger of umrah companies and the establishment will make them strong entities that are capable of providing high-quality services for some 16 million domestic and foreign Umrah pilgrims annually.
A new smart card will be issued for these companies during their transitional period and this card will be used first to serve visitors to the Prophet's Mosque from within the Kingdom and abroad.
"We aspire to serve 30 million pilgrims annually by the year 2030," he noted
Meanwhile, Deputy Minister of Hajj and Umrah Abdul Fattah Mashat said mergers and acquisitions in the umrah sector will significantly reduce operational costs, as well as contribute to increasing operational efficiency and diversification of services as assets and financial capabilities grow.
"The Hajj and Umrah system is not limited to the basic services provided to the pilgrims, as there is a full gamut of services that can be provided by the private sector, such as support and logistical services, which will have a major role in achieving the goals of the Vision 2030," he added.
Reporting by Indonesia Window