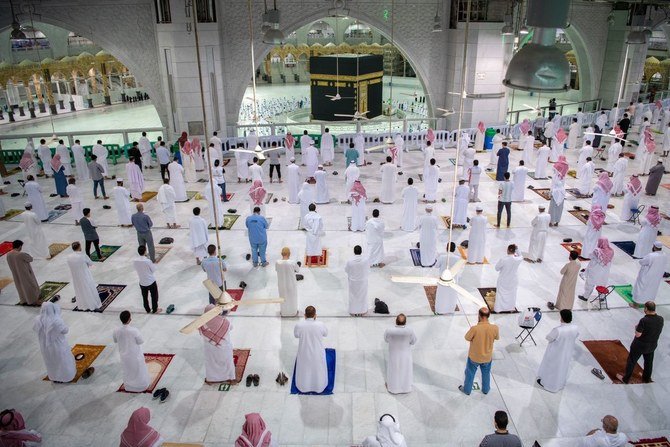 Jakarta (Indonesia Window) – More than 600,000 people performed the dawn prayer in congregation at the Grand Mosque, Makkah and 250,000 others performed umrah (the minor hajj) on Sunday (Oct 18), marking the start of the second phase of the umrah resumption which will end on October 31.
The numbers represent 75 percent of the capacity of the Grand Mosque, according to the Saudi News Agency (SPA).
The Kingdom's Ministry of Hajj and Umrah in collaboration with the relevant authorities is working to improve umrah services to the highest quality standards, while ensuring all measures and protocols for preventing the spread of the corona virus are implemented by worshipers and workers.
The second phase of umrah resumption allows citizens and residents of the kingdom to obtain four types of permits, namely performing umrah rituals; performing prayers within Al-Rawdah Al-Sharifah (the area between Prophet Muhammad's grave and his pulpit); performing prayers inside the Prophet's Mosque; and greeting the Prophet (ﷺ) and his companions.
According to the executive plan drawn up by government agencies, the second phase of the resumption of umrah and the visit will witness greater numbers than the first phase, by 15,000 umrah performers and 40,000 worshipers per day as a maximum.
Each group will have only three hours to complete all the umrah rituals.
A spokesman for the General Presidency for the Affairs of the Grand Mosque had said prior to the start of the second phase that the pilgrims should abide by the time slot specified in the permits issued to them and should maintain the deadline for the entry and exit of the Grand Mosque.
"As part of the directives, the pilgrims must maintain the physical distance of one and a half meters from each other, wear facemasks, sanitize hands regularly and cooperate with the employees of the presidency and the authorities working to serve pilgrims and worshipers," he added.
Reporting by Indonesia Window