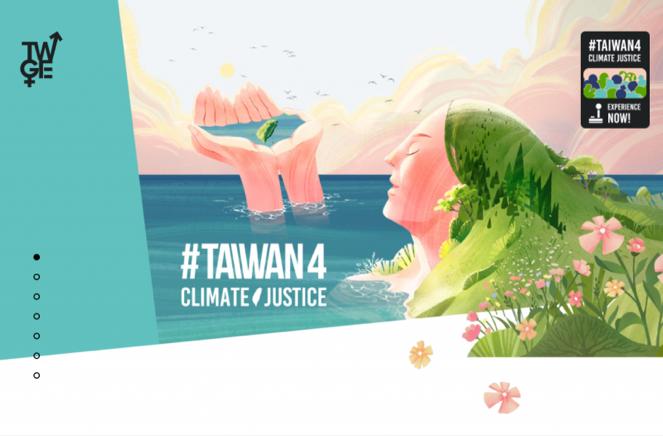 Jakarta (Indonesia Window) – The 66th session of the UN Commission on the Status of Women (CSW 66) and the Taiwanese NGO Foundation of Women's Rights Promotion and Development (FWRPD) held the Taiwan Gender Equality Week on international women's day which is celebrated on March 8.
Over the past two years, this event has attracted the attention of the international community.
The theme of this year's CSW 66 is 'Climate Change, Environment and Disaster Risk Reduction Policies and Solutions to Achieve Gender Equality and Women's Empowerment'.
The 'Women's Power Night' which opened the Taiwan Gender Equality Week in Taipei on Tuesday (March 8) promoted the protection of women's rights and gender equality, as well as Taiwan's actions in fighting climate change in an intellectual and interesting ways.
Taiwan's Ministry of Foreign Affairs and the Taiwan Women's Rights Association jointly produced a short film entitled 'Power of Women' with a duration of 1 minute 20 seconds. It tells climate change challenges and how Taiwanese women act and join the fight against this issue.
In addition, an online international forum will be held on March 15 themed 'Climate Justice Leaders Forum', which is divided into three sessions, namely a forum for political figures, keynote speeches, and NGO figures.
At the political leaders' forum, Taiwan's Minister of Economic Affairs Wang Meihua will share experiences on Taiwan's policies and measures in encouraging women's participation and promoting clean energy.
Additionally, the former leader of the British Green Party, Sir Natalie Louise Bennett, will share the Greens' environmental policy initiatives, while Marshall Islands Education Minister, Kitlang Kabuya, will deliver a speech about Pacific island nations currently facing severe climate challenges.
The forum will also feature dialogue on NGO leaders by Tara DePorte, founder and CEO of the Human Impact Institute in the United States; Ann K. Singeo, CEO of the environmental conservation group Palau Ebiil Society; and Taiwanese climate activist Wang Xuanru. They will share valuable experiences in promoting environmental protection and climate change.
All forum sessions will be broadcast live on Taiwan's Ministry of Foreign Affairs Facebook and YouTube channel.
The parallel meeting of the annual NGO CSW forum is an international forum to bring together civil society from different countries to promote gender equality and women's rights.
Taiwan's Ministry of Foreign Affairs is actively assisting NGOs to participate.
On March 14-24, they will share experiences with the international community about Taiwan's real achievements in promoting gender equality, empowering women's economy and fighting climate change.
The 2022 CSW 66 will host 27 parallel conferences which are the highest record to date.
Source: Taipei Economic and Trade Office (TETO)
Reporting by Indonesia Window