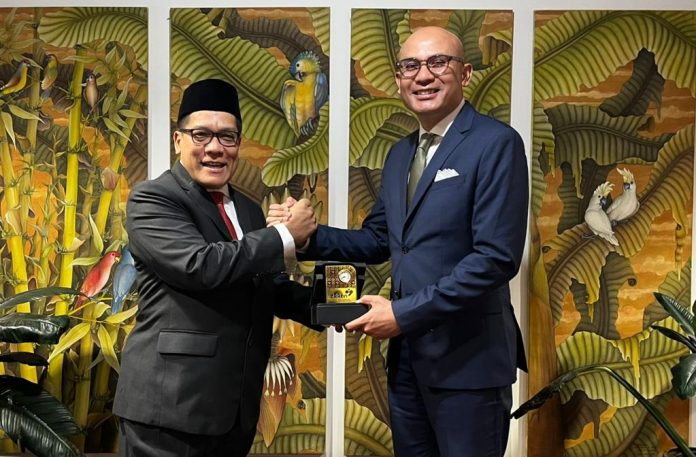 Jakarta (Indonesia Window) – The National Population and Family Planning Agency (BKKBN) received the United Nations on Population Award from the United Nations (U.N.) in New York, the U.S.A on Monday (13/6), according to the Indonesian Ministry of Foreign Affairs here on Wednesday.
The award was presented by the UNPA (United Nations Parliamentary Assembly) Committee and the UNFPA (United Nations Population Fund) in recognition of the leadership of the BKKBN in the population sector, including in the fields of international cooperation, youth empowerment, faith-based population initiatives, stunting alleviation, and empowering older persons.
"The Population Award from the United Nations is a form of the international community's trust in Indonesia. This momentum must be maximized to encourage Indonesia's leadership in population and population issues," Indonesia's Permanent Representative to the United Nations in New York, Arrmanatha Nasir.
Ambassador Nasir also said that the award reflected the high expectations of the international community for Indonesia's leadership.
According to him, there are many opportunities to support Indonesia in population issues at the international level, including through triangular cooperation and the IndonesiaAID mechanism.
The U.N. Population Award is an annual award given by the UNFPA as an appreciation for the contribution and performance of individuals and institutions in advancing population issues.
The recipients of the U.N. Population Award are determined based on voting by members of the UNPA Committee consisting of seven countries, the UNFPA, and the UN DESA (United Nations Department of Economic and Social Affairs).
Together with the BKKBN, from the individual category, Emma Theofelus, minister of youth and activist for reproductive health issues from Namibia received the 2022 U.N. Population Award.
Reporting by Indonesia Window