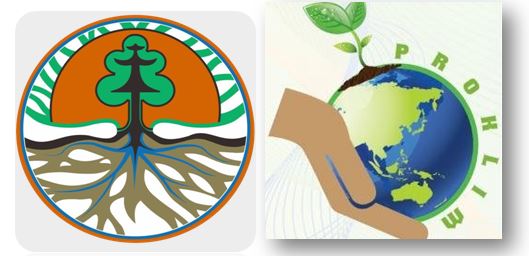 Jakarta (Indonesia Window) – The Indonesian Climate Village Program (locally abbreviated to ProKlim), which was first launched in 2011, aims to support Indonesia's Nationally Determined Contributions (NDC) in climate change adaptation and mitigation at the international level.
ProKlim is developed and implemented at the lowest administrative level of villages.
The implementation of ProKlim and its progress were exposed by the Ministry of Environment and Forestry on Thursday (June 17) through a virtual exhibition entitled Real Actions at the Lowest Level to Support Indonesia's NDC Commitment, with the support of the Global Green Growth Institute (GGGI).
In the virtual exhibition, participants were introduced to and invited to participate in climate change adaptation and mitigation actions that have been carried out by communities in five pilot areas with assistance from the ministry.
One of the climate change adaptation actions in supporting food security is carried out by people in Bugis village, Riau province, and in Purwantoro village, East Java Province.
They develop environmentally friendly plantations by planting vegetables and herbs on unused land and in their yards.
Meanwhile, people in Salassae village, South Sulawesi province anticipate drought, flooding and landslides by building dams, terraces, rainwater reservoirs, and digging surface and groundwater catchment channels.
The mitigation actions carried out in ProKlim can be related to planting, protecting forest areas by people around the forest, and managing village forests.
Mensiau village in West Kalimantan province is a ProKlim location where local people utilize solar panels to meet their electricity needs.
Meanwhile in East Kalimantan, ProKlim villages receive payments from the Forest Carbon Partnership Facility-Carbon Fund (FCPF-CF) program.
The virtual exhibition also invited participants to know people in Margorukun village, West Papua province, on how they manage solid and liquid wastes.
The exhibition is expected to make more people support every effort to achieve Indonesia's NDC commitments by implementing similar adaptation and mitigation actions.
Indonesia's NDC includes a commitment to reduce greenhouse gas emissions by 29 percent with its own efforts, and up to 41 percent with international assistance.
Indonesia is also committed to building economic resilience, social and livelihood security, as well as ecosystem and landscape resilience from the impacts of climate change.
The NDC commitment also involves non-Party Stakeholders (NPS), consisting of communities, the private sector, financial institutions, and local administrations. ProKlim represents communities as well as the smallest entities of the local administrations.
Reporting by Indonesia Window