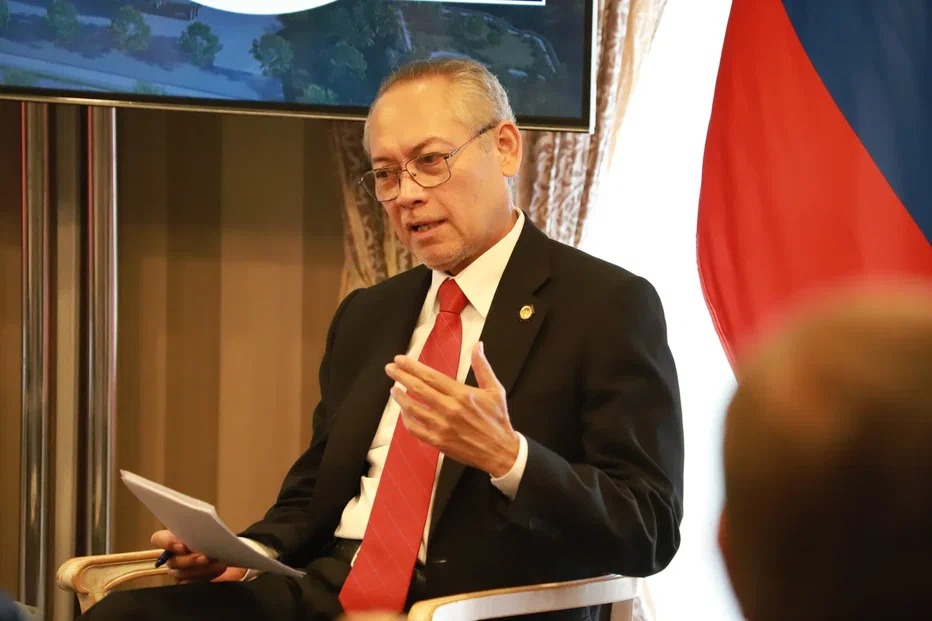 Russian businesspeople are invited to take part in the development of the prospective capital city of Nusantara in Indonesia's East Kalimantan province, especially in 12 top and high priority sectors.
Jakarta (Indonesia Window) – The Indonesian Embassy in Moscow encourages Russian businesspeople to invest in the development of Indonesia's prospective new capital (locally known as its acronym IKN) through an outreach activity themed 'Investing in Indonesia's New Capital of Nusantara: A World-class Green Smart City', on Tuesday (July 18).
"Nusantara (the capital city) has been designed to be a green and environmentally friendly, smart and sustainable city. Currently construction has started and has reached 15.64 percent for phase 1," the Indonesian Ambassador to Russia and Belarus, Jose Tavares, said as quoted by the Indonesian Ministry of Foreign Affairs in a written statement on Thursday.
Ambassador Jose Tavares invited Russian businesspeople to take part in the development of the capital city of Nusantara in Indonesia's East Kalimantan province, especially in 12 top and high priority sectors.
"The movement of IKN requires funds of 467 trillion rupiahs, of which 80 percent of this figure is targeted to come from foreign investment, both in direct investment and public private partnership (PPP) schemes. Here is where you (the businesspeople) play a role," the ambassador told the Russian businesspersons.
According to Jose Tavares, there are three big reasons why this investment opportunity needs to be taken optimally.
First, Indonesia's macroeconomic performance has shown positive performance in the last few decades, and with this constant economic growth, investment in Indonesia is very promising.
Second, IKN will become Indonesia's economic generator in the future by prioritizing the tri-cities ecosystem principle involving Samarinda (provincial capital of East Kalimantan) and Balikpapan (a city in the same province). The available infrastructure will be optimized to support IKN as the national capital.
Third, the Indonesian government has prepared an incentive package for potential investors in the forms of ease of doing business and fiscal matters according to the needs of investors and IKN. Through Law no. 3/ 2022, the Indonesian government has also stated its commitment to ensure the sustainability of the IKN project by strengthening the legal basis of the project.
"Currently, we have received more than 250 letters of intent (LoI) to invest in Nusantara (the prospective new capital), but none of them came from Russia. For this reason, we invite Russian businesspeople to explore investments in Nusantara and pay visits to see the progress of development that has started," Tavares explained.
This familiarization activity received a high response from Russian businesspeople. The outreach was attended by more than 20 companies from Russia that have gone through the curation process and are engaged in IKN priority sectors.
The Indonesian Embassy in Moscow is committed to continuing to provide support and facilitation for companies in Russia, who are interested in investing in IKN or Indonesia.
*1 USD = 14,986 rupiah
Reporting by Indonesia Window