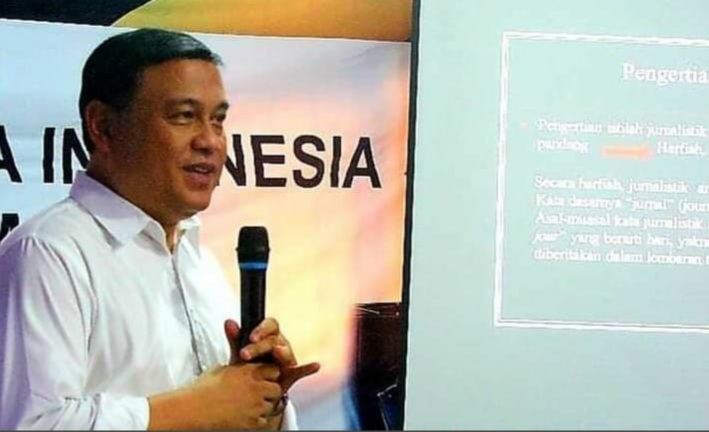 Jakarta (Indonesia Window) – Aat Surya Safaat (58), did not think that he could meet such world figures as U.S. President Bill Clinton, U.N. Secretary General Butros Butros Ghali and other international figures.
Born on December 20, 1963, in Pandeglang district in Indonesia's province of Banten, a village head's son who is now a communication consultant and a journalist competency assessor, started higher education at the Department of International Relations of the Faculty of Social and Political Sciences, Airlangga University in East Java province's capital of Surabaya.
Choosing the major in international relations had made him a senior journalist at Indonesia's Antara News Agency.
After graduating in 1986, Aat, his nickname, was accepted as a reporter for Antara News Agency. Out of 200 applicants, only 18 were accepted. And Aat emerged as the best.
"I became the best among 18 people who were accepted," he recalled, Saturday (Sep. 24, 2021) when he was an assessor at the Journalist Competency Test held by the Gresik Journalist Community (KWG) in collaboration with Muhammadiyah University Jakarta (UMJ).
"Therein lies the wisdom. I can travel around Indonesia with the Minister of Agriculture," he said.
From 1993 to 1998, the father of two was appointed Head of Antara News Agency's bureau in New York, the United States. At that time, Aat met with world leaders such as the U.S. President, and the Secretary General of the United Nations.
"At that time I met and get acquainted with Bill Clinton and the Secretary General of the United Nations, at that time assumed by Butros Butros Ghali," he said.
He also had the opportunity to travel the world for free. "I sometimes had breakfast in Singapore, lunch in Japan and dinner in New York," he added.
As he is now already in Indonesia, Aat works as a communications consultant, including being an assessor for the journalist competency held by Indonesia's Press Council.
To be a good and professional journalist, according to him, one must master English as an international communication tool. "One of the keys must master English," he said.
Reporting by Indonesia Window