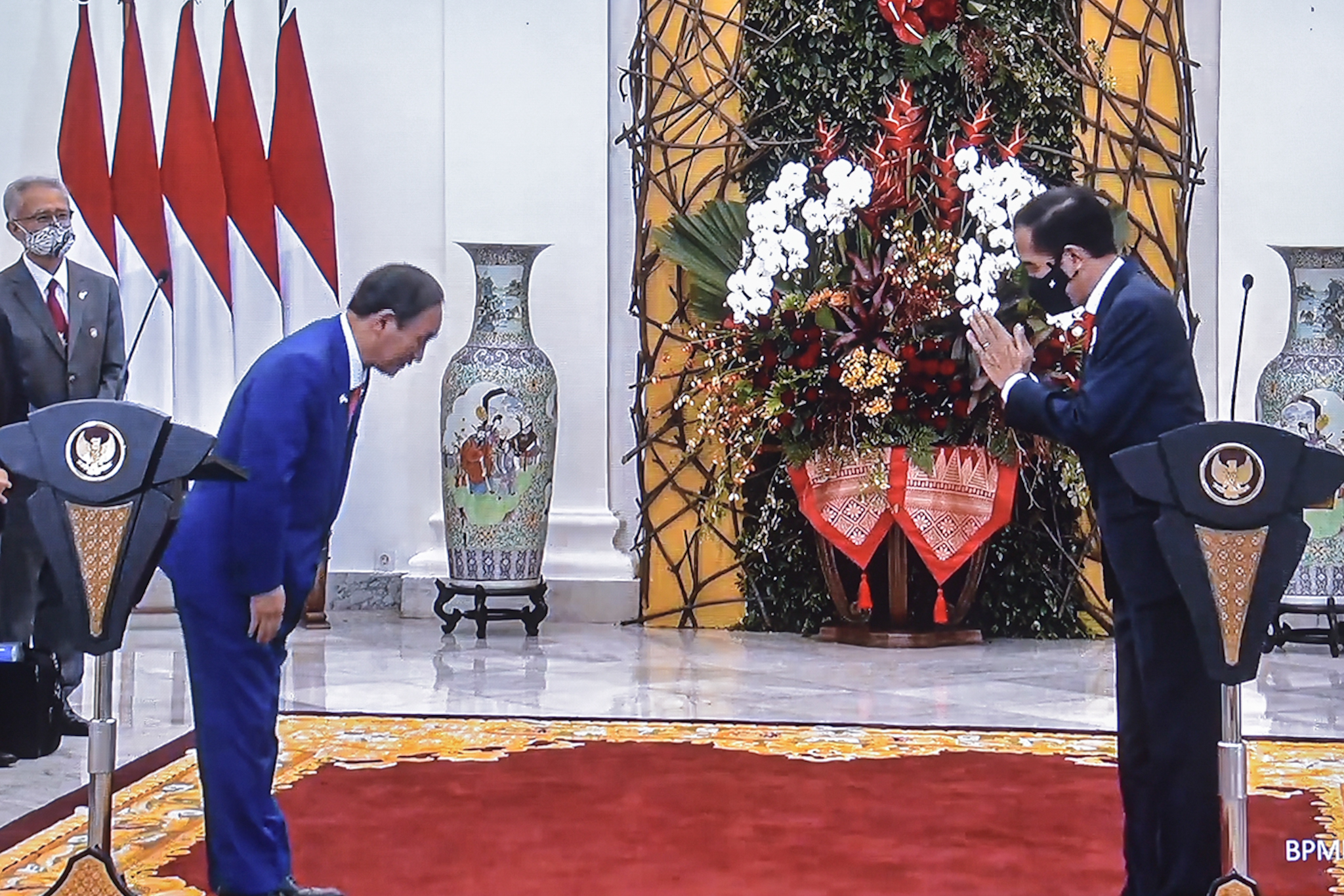 Bogor, W Java (Indonesia Window) – In a bilateral meeting between the Indonesian government delegation and its Japanese counterpart, President Joko Widodo invited the Japanese government to participate in Indonesia's sovereign wealth fund.
"I previously encouraged Japan to participate in Indonesia's sovereign wealth fund," the head of state said in a joint press statement with Prime Minister Yoshihide Suga at the Bogor Presidential Palace in West Java on Tuesday.
Indonesia's sovereign wealth fund, which is specifically regulated in the Chapter of Central Government Investment and the Ease of National Strategic Projects under the Omnibus Law, is expected to invite investment from fellow countries, international institutions, and corporations.
The president said that Japan is one of Indonesia's strategic partners in the economic sector.
"I welcome the relocation and expansion of investment from Japanese companies to Indonesia, such as Denso, Sagami, Panasonic, Mitsubishi Chemical, and Toyota," he said.
During the bilateral meeting, the president also asked Japan to give attentions to constraints on import permits for agricultural, forestry and fishery products from Indonesia.
The visit of PM Yoshihide Suga to Indonesia was a series of his visits after being inaugurated last September, replacing Shinzo Abe who resigned for health reasons.
The Japanese prime minister will be in Indonesia until Wednesday (October 21).
The Japanese PM's visit is the first visit of a head of government to Indonesia during the COVID-19 pandemic.
Reporting by Indonesia Window