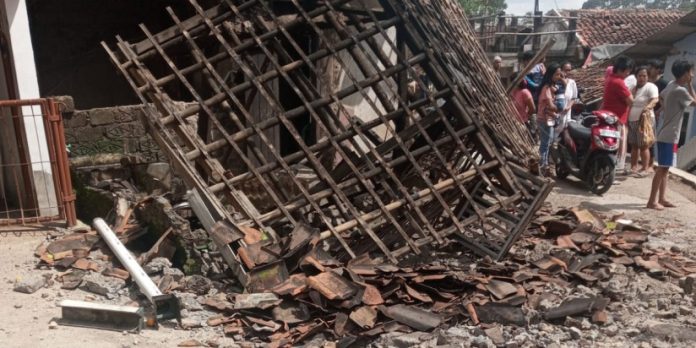 162 people died of the Cianjur earthquake, but the figure is still uncertain, Coordinating Minister for Human Development and Culture Muhadjir Effendy said at a press conference in Cianjur on Tuesday.
Jakarta (Indonesia Window) – The Coordinating Minister for Human Development and Culture, Muhadjir Effendy, said that the figure on the victims of the M 5.6 earthquake in Cianjur district, West Java province, could not be confirmed yet, while preliminary data reported that 162 people died.
"162 people died, while the figure is still uncertain," Coordinating Minister Muhadjir said at a press conference in Cianjur, according to the recording shared with journalists on Tuesday.
Muhadjir made this statement after coordinating with a number of parties in handling the Cianjur earthquake response.
"On behalf of the government, we express our deepest condolences and share our deep concern for the calamity that was completely beyond our will," local media quoted Muhadjir as saying.
"Hopefully those who are victims of the disaster in Cianjur are among the martyrs because according to religious teachings I believe those who died in the disaster were on the same level as those who died martyrs," Muhadjir explained.
The earthquake that occurred at 1:21 pm local time on Monday, was felt in Cianjur on the scale of V-VI MMI (Modified Mercalli Intensity), Garut (IV – V MMI), Sukabumi (IV – V MMI), Cimahi (III MMI ), Lembang (III MMI), and Bandung City (III MMI).
The earthquake was also felt in several areas with smaller scales, including Cikalong Wetan, Rangkas Bitung, Bogor, Bayah, Rancaekek, South Tangerang, Jakarta, Depok, Tangerang and Bakauheni.
The shallow earthquake which has no tsunami potential occurred at coordinates 6.84 South Latitude, 107.05 East Longitude, at a depth of 11 km on land, and 10 km Southwest of Cianjur district.
Based on the inaRISK study, 32 sub-districts in Cianjur district have moderate to high earthquake hazard potential.
Indonesia's National Agency for Disaster Countermeasure (BNPB) called on local governments and residents to increase awareness and preparedness for the dangers of earthquakes.
Local people in earthquake-affected areas are advised to check building structures before returning to their homes, ensuring there is no damaged structures such as house pillars and roof trusses.
They are also required to remain alert to the potential for aftershocks by keeping on following data updates from authorized institutions.
Reporting by Indonesia Window