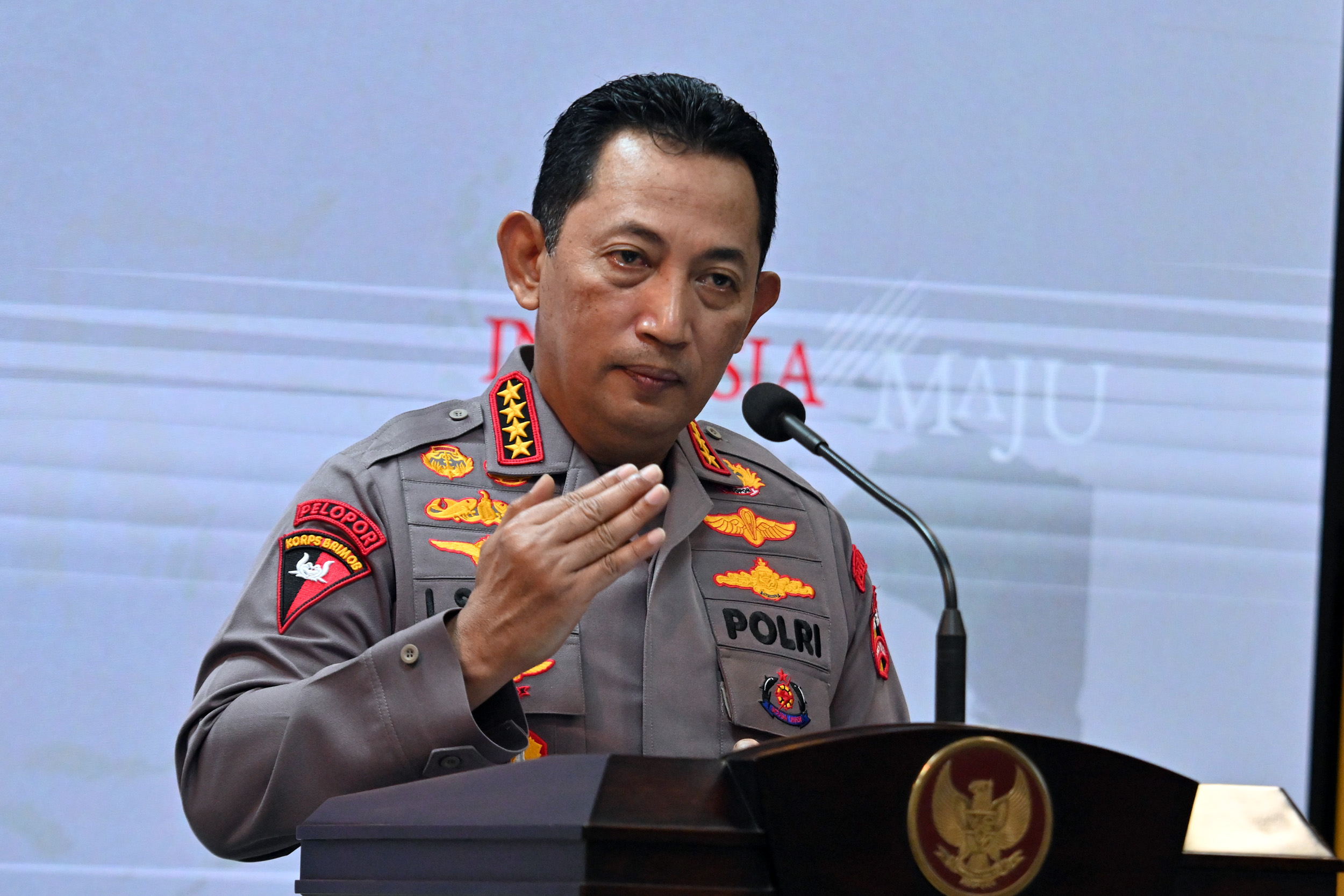 Perpetrators of the clash at Indonesia's nickel company in Central Sulawesi province and those violating the law shall be strongly punished to meet President Joko Widodo's instruction.
Jakarta (Indonesia Window) – Perpetrators of the clash that occurred at PT Gunbuster Nickel Industry (GNI) in North Morowali, Central Sulawesi, shall be strongly punished, Head of the Indonesian National Police General Listyo Sigit Prabowo said.
Indonesia's President Joko Widodo has instructed the police to take firm actions against perpetrators of the clash and those who broke the law, National Police Chief Gen. Listyo Sigit Prabowo told the press at the President's Office in Jakarta, Monday.
The president also asked the police to disclose the incident as openly as possible and to guard as well as oversee all operational activities carried out by the company, according to the national police chief who said that the police had handled the case and managed to deal with a number of people involved.
"Several of the perpetrators of the vandalism have now been arrested. Approximately 71 (people) have been detained and 17 people have been named suspects," he disclosed.
Sigit explained that a number of troops from the National Police and the Indonesian Armed Forces (TNI) have also been assigned to oversee and maintain the situation to make it conducive again and the company resume its operational activities.
"Approximately 548 security personnel from both the TNI and the police have been deployed and we will add two more company-level units of the police's mobile brigade," he added.
The police chief pointed out that the destruction and arson occurring at the nickel company began with a strike movement as well as industrial problems and provocation by several persons.
"Regarding an industrial relations issue, it can be resolved by law in stages. All of us (security personnel) will oversee the process, so that everything can run well," he said.
The police chief emphasized that the National Police and the TNI are ready to provide security and escort because not only does the (nickel) industry affect the workers, but also the state.
Reporting by Indonesia Window