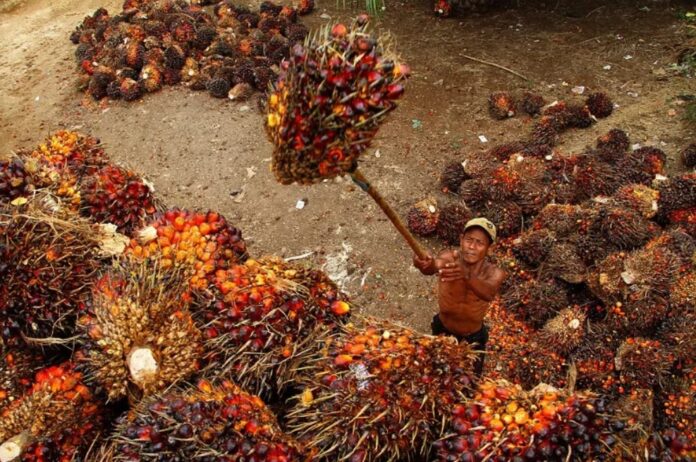 Jakarta (Indonesia Window) – A recent research shows that palm oil has proven to be more efficient in land use and crop yields compared to other vegetable oils, such as canola/rapeseed, sunflower seeds, corn seeds, and soybean seeds.
The research was conducted by the Indonesian Ministry of Foreign Affairs and Padang State University (West Sumatra) using the Computable Equilibrium Model (CGEs) in the Global Trade Analysis Project (GTAP) application.
A statement from the Ministry of Foreign Affairs received by Indonesia Window here on Tuesday mentioned that the research was part of a campaign on Indonesian palm oil, and was delivered at an online seminar on Monday (Aug 3), entitled Indonesia's Diplomacy in Advancing Vegetable Oil to Achieve Sustainable Development Goals.
The research also confirms that regarding environmental perspective, palm oil has proven to be efficient because it uses very few pesticides.
Even, Indonesian palm oil fulfils 12 of the 17 achievements of the Sustainable Development Goals (SDGs).
Meanwhile, on the social aspect, the palm oil industry sector in Indonesia has opened new jobs and improved the living standards of oil palm farmers.
The study also recommends that a holistic strategic communication approach should be taken to combat the black campaign against palm oil by considering profiles, demographics, and public perceptions of each targeted countries.
The research is a palm diplomacy conducted by Indonesia to open and guarantee market access for the national palm oil products.
The diplomatic approach is carried out to the main palm oil importing countries, such as India and China.
Palm vegetable oil is one of Indonesia's flagship products in the world market.
In 2019, Indonesia produced 37.4 million metric tons of palm oil with an export value of 23 billion U.S. dollars.
Reporting by Indonesia Window