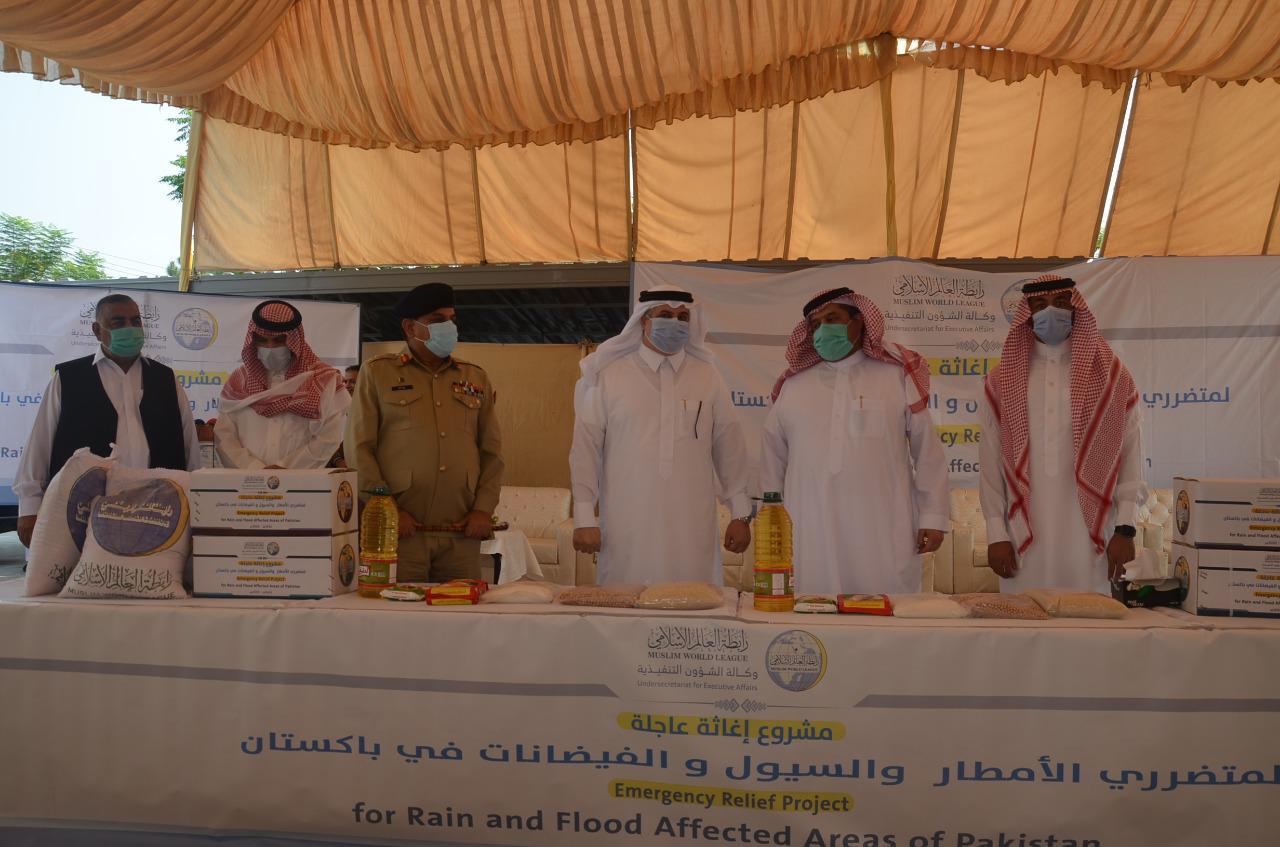 Jakarta (Indonesia Window) – The Urgent Relief Program for the Muslim World League (MWL) convoys to assist those affected by the floods was launched in a number of regions in the Islamic Republic of Pakistan, under the supervision of the Pakistani National Natural Disaster Management Authority (NDMA).
The president of the authority, Lieutenant General Muhammad Afzal, in a statement from MWL received by Indonesia Window here on Sunday, praised the efforts of the MWL, adding that the organization is one of the best relief organizations operating in Pakistan, and is known for its dedication and professional works.
Meanwhile, MWL's regional director in Pakistan Saad Al-Harithi pointed out that the program aims in its first phase to distribute food baskets to the neediest people of those affected in the areas hit by the disaster.
According to the NDMA report, the heavy monsoon rains over the past few days have caused flooding and damage throughout the country.
The report shows that by the first week of September 2020, 249 died, and thousands of homes were washed away by the floods.
Karachi, a metropolis with more than 20 million inhabitants, is one of the areas worst affected by the disaster.
Al-Harthi stressed that the humanitarian response came within the efforts of the Humanitarian League to stand by the needy around the world after making coordination with the relevant government agencies in each country.
The MWL emphasizes that the organization does not see differences in religion, race or background in carrying out its missions.
Its assistance and services are provided to all people in need, and this reflects the Islamic teaching in the humanitarian dimension.
Reporting by Indonesia Window