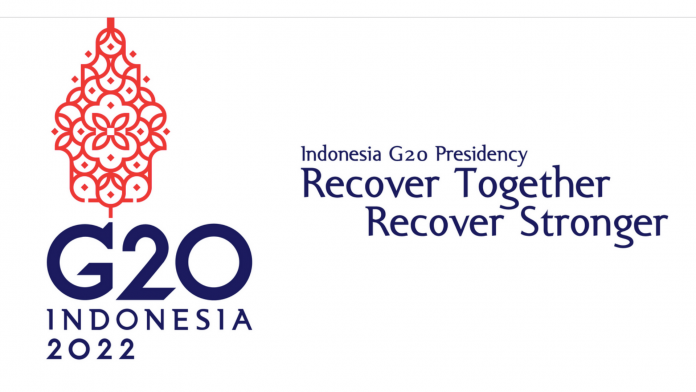 Jakarta (Indonesia Window) – Indonesia's G20 presidency in 2022 will promote concrete steps on three priority areas, namely global health architecture, digital economic transformation, and energy transition, a senior minister has said.
"The Indonesian G20 presidency considers the importance of taking concrete steps together in the three priority areas in order to achieve a sustainable global recovery," Coordinating Minister for the Economy Airlangga Hartarto stated here on Thursday (Feb. 17).
In the health sector, he continued, an important aspect promoted by the Indonesian presidency is the global response and inclusiveness in overcoming the COVID-19 pandemic, especially for the affordability and accessibility of vaccines, as well as strengthening the global health architecture.
Regarding digital transformation, Indonesia would accelerate the use of digital technologies in all economic and social sectors, Airlangga said.
Indonesia emphasizes the importance of the availability of digital infrastructures or hardware, such as fiber optic networks to make various digital platforms to be affordable and accessible for people.
Airlangga gave an example of Indonesian government's program which is literally called Pre-Employment Card, as part of digital transformation to improve the quality of Indonesian human resources.
The Pre-Employment Card provides digital workshops for skilling, reskilling and upskilling, as well as becomes a semi-social assistance platform for people affected by the pandemic.
In the area of ​​energy transition, he said, Indonesia is reviewing a financing mechanism to realize transformation steps driven by investment in the renewable energy developments.
Investments in the renewable energy sector are being developed in various regions in Indonesia, including hydro and solar power plants, as well as carbon capture and storage technology.
In line with the Glasgow Climate Pact, he continued, Indonesia has also launched an innovative financing scheme to accelerate the plan to terminate coal-based power plants.
In addition, Indonesia cooperates with the Asian Development Bank (ADB) through the energy transition mechanism, and utilizes ammonia gas for power plants.
Airlangga underlined the focus of the Indonesian government on electricity, namely affordability of technology, availability of technology, and implementation.
Reporting by Indonesia Window