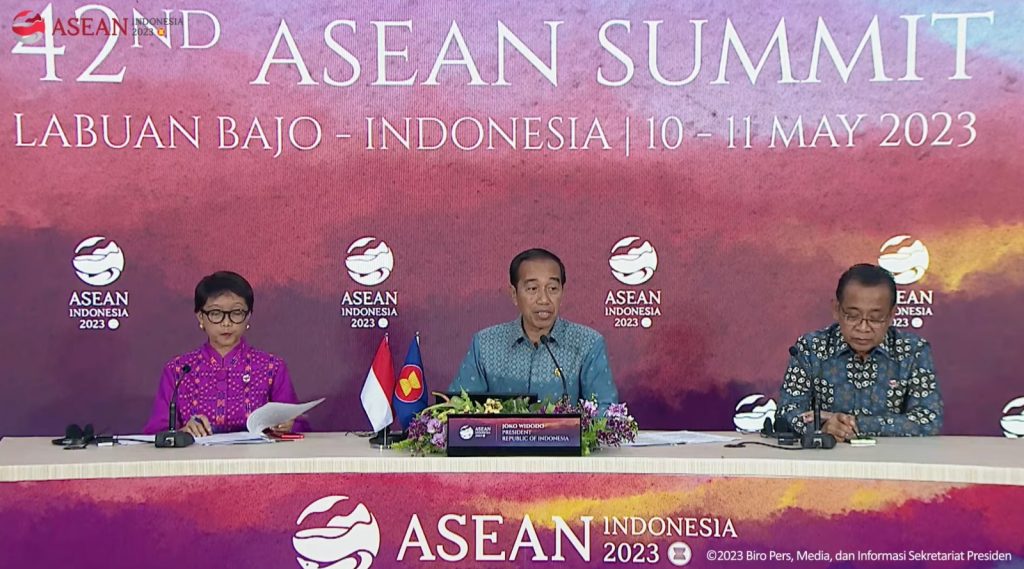 Migrant worker protection was one of the conclusions at the 42nd ASEAN Summit 2023 which just ended in Labuan Bajo, West Manggarai istrict, East Nusa Tenggara province, on Thursday (May 11).
Jakarta (Indonesia Window) – Indonesian President Joko Widodo emphasized that the migrant worker protection and human trafficking victims was one of the three points of agreement made in the 42nd ASEAN Summit 2023 which just ended in Labuan Bajo, West Manggarai district, East Nusa Tenggara province, on Thursday.
The issue has become the leaders' concern as it is highly connected with people's interest, the head of stated told a press conference after the summit, inviting the ASEAN member countries to take firm actions against perpetrators of human trafficking.
The ASEAN declared that harming human values is intolerable, the president said, adding that the Five-point Consensus mandates that the ASEAN should engage with all stakeholders. In addition, inclusivity should be applied by the organization because of its credibility is at stake.
Indonesia is ready to talk to any party, including the Myanmar military junta and all stakeholders in Myanmar, about humanitarian purposes, he said.
According to him, no party inside or outside ASEAN (the Association of Southeast Asian Nations) should benefit from the internal conflict in Myanmar, and violence must stop and the people must be protected.
He emphasized that engagement is not recognition. Approaching does not mean giving recognition. "As I said earlier at the meeting that ASEAN unity is very important. Without unity it would be easy for other parties to divide ASEAN," the president said.
The summit also agreed on strengthening economic cooperation. In this regard ASEAN has agreed to build an electric car ecosystem and become an important part of the world supply chain, he noted.
He added that the ASEAN leaders also agreed to strengthen the implementation of local currency transactions and digital payment connectivity among the member countries as this is in line with ASEAN's centrality goals to make the organization become stronger and more independent.
The president further said that Indonesia wanted to see ASEAN strong and capable of dealing with challenges, responsive to dynamics, and active in playing a central role in the region.
"ASEAN is one family. The ties are very strong and their unity is very important in reaching the same goal, making ASEAN the epicentrum of growth and a peaceful, stable and prosperous region," President Widodo said.
Reporting by Indonesia Window