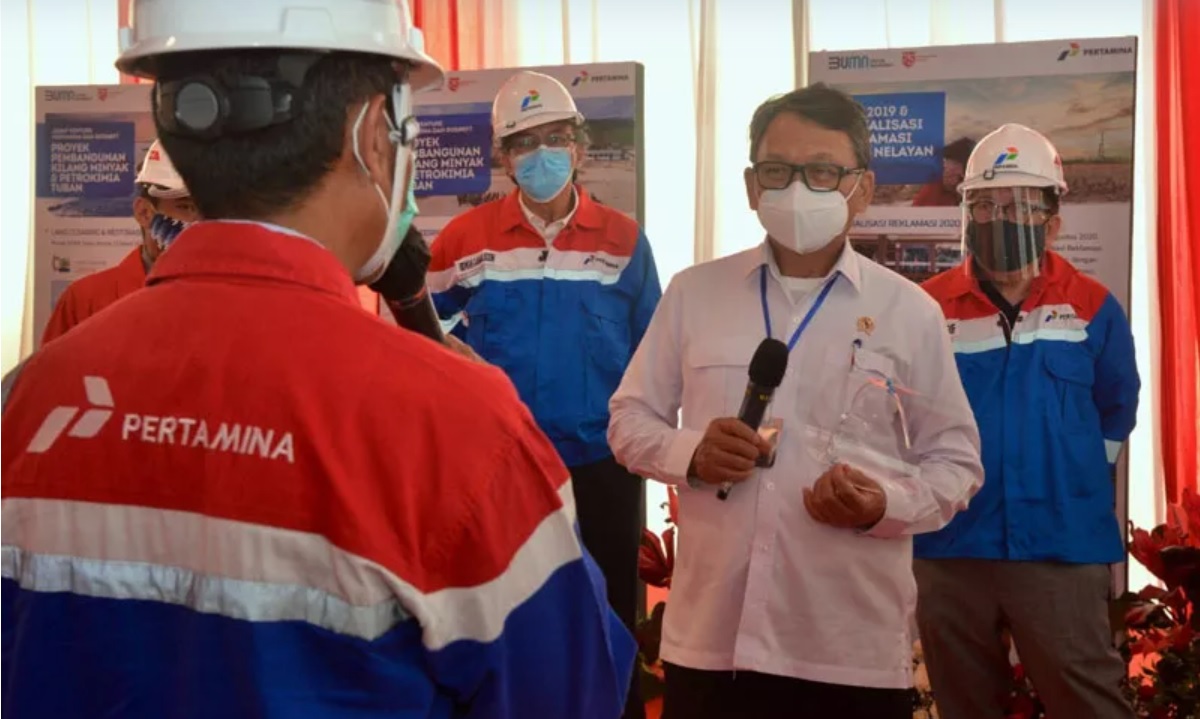 Jakarta (Indonesia Window) – The construction of Tuban oil refinery in East Java province is now at the general engineering design (GED) phase, with the overall development of basic engineering design (BED) reaching 51.56 percent.
"The government continues to speed up the development of Tuban refinery project. I hope the project will be on the schedule, and it is expected to be completed in 2026, or even sooner," Minister of Energy and Mineral Resources Arifin Tasrif said when visiting the oil refinery construction site on Tuesday (Sep 1).
The Tuban refinery is one of the seven national refinery development projects constructed by the national oil and gas company, PT Pertamina.
The minister hailed efforts made by Pertamina and the Russian oil company, Rosneft, in accelerating the construction of the Tuban refinery according to the plan.
The Tuban refinery construction with an investment value of up to 16 billion U.S. dollars is a strategic project as it will be integrated with petrochemicals.
The crude oil processing capacity at the Tuban refinery is expected to reach 300 thousand barrels per day, and petrochemical production as much as 3,600 kilo tonnes per annum (ktpa).
In addition, the Tuban refinery is designed to produce 80 thousand barrels of gasoline per day and 98 thousand barrels of diesel per day with environmentally friendly Euro V quality.
"I believe this project creates a very large multiplier effect because the Domestic Component Level is quite high, at least 40 percent. The project also absorbs 20 thousand workers," Minister Arifin said.
Reporting by Indonesia Window