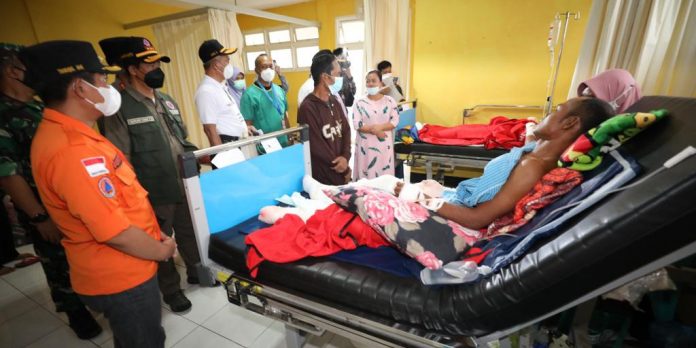 Bekasi, W Java (Indonesia Window) – As many as 14 people died in Semeru's eruption on Saturday afternoon (Dec. 4), according to data from Indonesia's National Disaster Management Agency (BNPB) on Sunday (Dec. 5).
"The fatalities were found in two sub-districts, namely 11 in Pronojiwo sub district, and 3 people in Candipuro sub district," acting head of the BNPB's Disaster Information and Communication Data Center, Abdul Muhari, said at a press conference here on Sunday.
According to data from Lumajang district's Regional Disaster Management Agency (BPBD), at least 5,205 people were affected by the hot cloud avalanches that occurred on Saturday last week.
Until now, the BPBD is still collecting data on the number of affected victims, while 1,300 people have to flee.
Responding to the volcanic eruption, the Lumajang district head has issued the status of emergency response to the impact of hot clouds and lava flowing from Semeru volcano for 30 days starting from December 4, 2021 to January 3, 2022.
Reporting by Raihana Radhwa