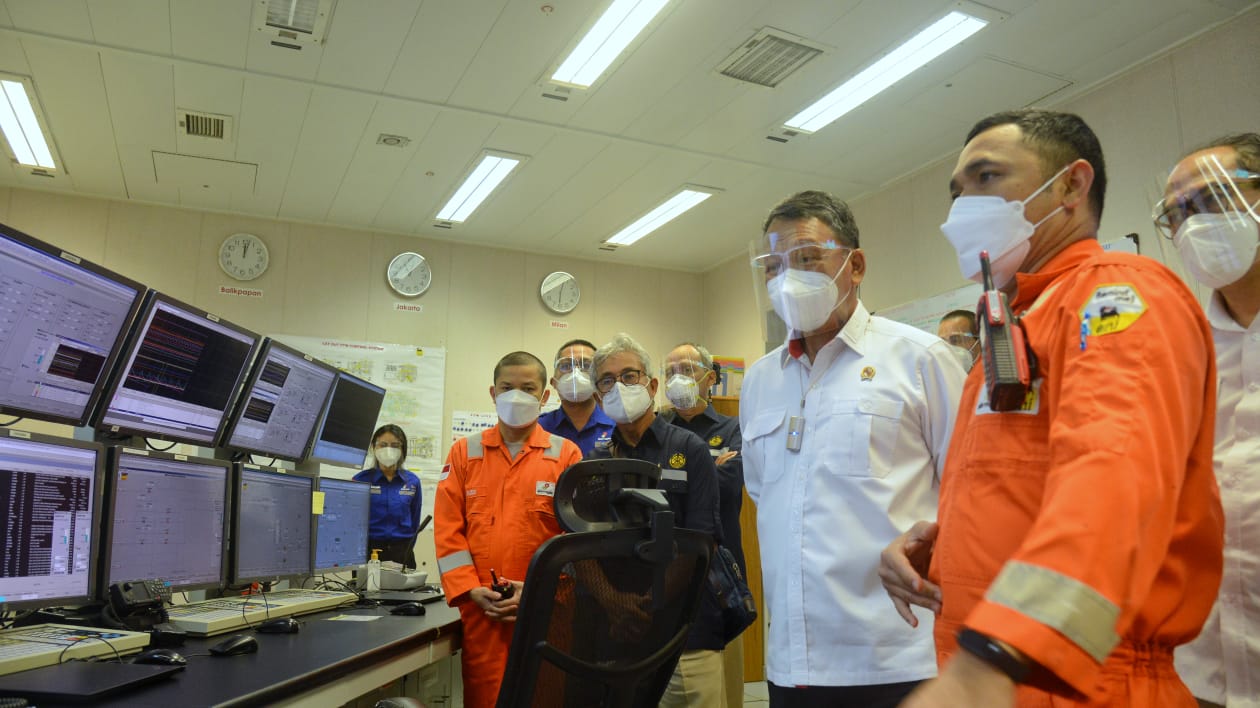 Jakarta (Indonesia Window) – Indonesian Minister of Energy and Mineral Resources Arifin Tasrif on Tuesday (June 8) inaugurated the Merakes Oil and Gas Field development project in the Sepinggan area in East Kalimantan province.
The 1.3 billion U.S. dollar project aims to increase the national natural gas production in the midst of global challenges as the upstream oil and gas industry facing the COVID-19 pandemic.
The project also proves that the oil and gas investment climate in the country is maintained.
The Merakes Field, which is located about 35 kilometers southeast of the Jangkrik Floating Production Unit (FPU, in East Kalimantan), was developed by Indonesia's Special Task Force for Oil and Gas, and ENI Indonesia, which is an Italian multinational company engaged in the exploration and production of oil and gas.
"The production from this field is expected to extend the operating of the Bontang plant, which supplies LNG (liquefied natural gas) for the domestic and export markets," the minister said.
According to Arifin, gas from Merakes and Jangkrik Fields can also be channeled through gas pipelines to meet domestic demand of 117 Million Standard Cubic Feet Per Day (MMSCFD) in 2022-2025.
On the same occasion, Head of the Special Task Force for Oil and Gas Dwi Soetjipto explained that the Merakes Field development project was previously targeted to be on stream in the third quarter of 2020. However, the COVID-19 pandemic caused the target to shift, making the first gas was achieved on April 27, 2021.
"The on stream Merakes Field in the midst of the COVID-19 pandemic is an extraordinary achievement," he said.
The Merakes project is a strategy to accelerate process from reserves to production, as well as a proof that Indonesia's upstream oil and gas investment climate is still favorable.
"The Merakes Field is proof that Indonesia is very feasible in terms of economy, human resources, and technology in developing deep-sea (oil and gas) projects," Dwi said.
Reporting by Indonesia Window