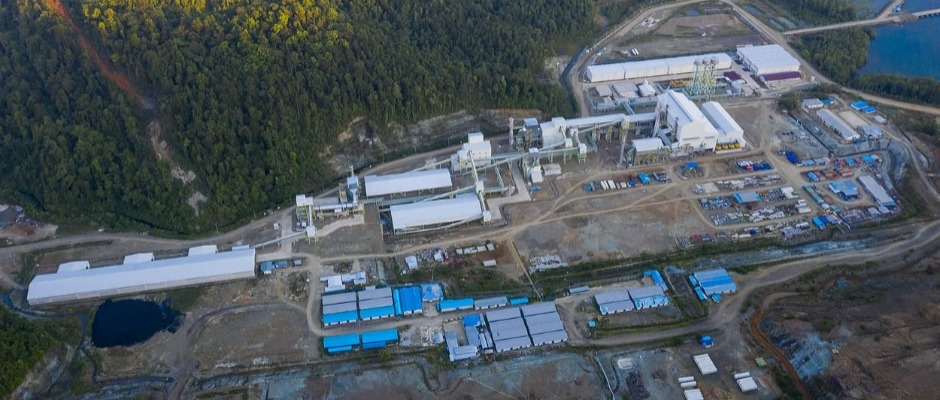 Jakarta (Indonesia Window) – The Indonesian holding mining industry, MIND ID, has set a target of reducing carbon dioxide emissions by one percent by 2022.
"The decarbonization program is an embodiment of one of the pillars of the sustainability pathway, namely Environment and Climate Change. MIND ID has mapped the potential for emission reduction initiatives in operational activities,"  the Director of Institutional Relations MIND ID, Dany Amrul Ichdan, said in a statement here on Monday (Apr. 18).
MIND ID generates emissions from two scopes. In 2019, the first coverage came from the use of fossil fuels (coal and marine fuel oil) for processing, and diesel fuel for project vehicles.
A total of 2.8 million tons of carbon dioxide equivalent greenhouse gas emissions resulted from the first coverage.
Then, the second coverage is the use of electricity sourced from the PLN grid for operations and production activities, which was recorded at 0.1 million tons of carbon dioxide equivalent.
In 2021, MIND ID will produce Business as Usual (BAU) emissions from scopes one and two of 3.335 million tons of carbon dioxide equivalent sourced from production activities and mining operations.
In 2021 MIND ID managed to record an emission reduction of 71,000 tons of carbon dioxide equivalent or 2.13 percent of BAU emissions from production activities and mining operations.
Dany said that the holding company designed an initiative to reduce carbon emissions through a combination of fuel switching, production efficiency, and carbon offsets as an effort to realize sustainable development.
MIND ID also seeks to bring environmentally friendly energy to the community while at the same time aiming to increase the food availability.
Through its subsidiary, PT Bukit Asam Tbk., one of the ways to support the reduction of global carbon emissions and the presidency of Indonesia's G20 was through the groundbreaking of a solar power plant on the Bali Mandara toll road in Ngurah Rai.
In addition, Bukit Asam has also initiated a solar power plant in Tanjung Raja Village, Muara Enim, South Sumatra province for a corporate social responsibility program in agriculture. The solar power plant is used as an energy source for irrigation pumps to support increased production of rice farming.
Meanwhile, PT Timah Tbk. places a solar power plant as one of the supporting facilities for ex-mining reclamation areas in Selinsing, East Belitung, Bangka Belitung province.
PT Aneka Tambang uses renewable energy as part of efforts to control carbon emissions in mining activities.
Since 2019, Aneka Tambang has begun to utilize solar panel technology for lighting in the bauxite mining area in West Kalimantan. In addition, the use of renewable energy technology is also used to support community development activities around the Pongkor gold mine, West Java province.
"In addition to existing initiatives, the MIND ID group continues to explore and seek new opportunities for reducing emissions, such as the use of electric battery-based operational equipment and vehicles, nature-based solutions, and so on," Dany said.
Reporting by Indonesia Window