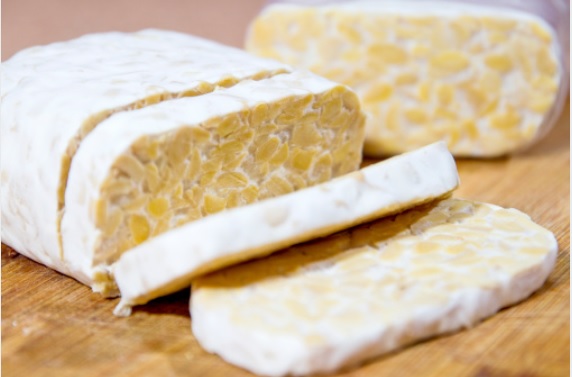 Jakarta (Indonesia Window) – An Indonesian traditional soy product, tempe, is increasingly popular in South Africa and has become a favourite menu for vegetarians, making the processed soy products are now easily found in many wholefoods.
However, tempe is still consumed by the upper middle class because the price is quite expensive compared to other food products, according to a statement from the Indonesian Consulate General in Cape Town received by Indonesia Window here on Thursday.
A chef from Cape Town, Pete Goffe-Wood, who is also one of the judges at the world cooking competition, MasterChef SA (South Africa), said among the Indonesian foods he has tasted, tempeh is one of his favourites.
According to him, unlike tofu, which is also made from soybeans, tempe has a texture that makes it easy for being processed into various kinds of dishes.
In addition, tempe has a high nutritional content, making it a healthy food choice, he added.
Chef Goffe-Wood attended the Indonesian Culinary Specialties event organized by the Indonesian Consulate General in Cape Town and supported by the Indonesian Trade Promotion Center (ITPC) in Johannesburg at the Cape Town Kitchen Collective on Tuesday (Sep 29).
Various tempe-based menus were the stars of the cooking event, which was attended by 20 professional chefs, food bloggers and food journalists in the city.
"Through this cooking demonstration, the Consulate General wants to promote Indonesian products to the people in Cape Town," Indonesian Consul General in Cape Town Mohamad Siradj Parwito said.
He added, most people in Cape Town did not know what dishes could be made from tempe.
"Not only we want to promote the delicacy of Indonesian culinary, but also combine them with local culinary flavours in a fusion manner, so that the dishes would be easily accepted by the local people," Consul General Siradj said.
At the event Chef Goffe-Wood served a variety of fusion culinary delights, namely, bobotie flavoured tempe with yellow rice, biltong flavoured tempeh 'crostini' with cream cheese dip, tandoori tempeh with pickled cucumber, Moroccan grilled tempeh with cous cous, dan peri peri tempeh with yogurt dip.
Reporting by Indonesia Window