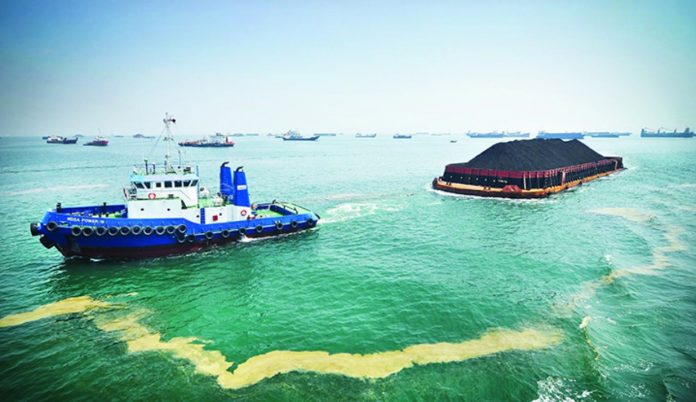 Jakarta (Indonesia Window) – Indonesia's benchmark coal price in July rose by 15.02 U.S. dollars per ton to 115.35 U.S. dollars per ton compared to June's at 100.33 U.S. dollars per ton.
The July price is the highest in the last 10 years, since November 2011 which reached 116.65 dollars per ton.
The price surge was mainly affected by the high level of coal consumption in East Asian countries.
The Indonesian Ministry of Energy and Mineral Resources' spokesperson, Agung Pribadi, said China's coal consumption continued to surge.
"China's domestic coal supply capacity continues to run low as power generation activities resume," Agung explained in a written statement on Monday (July 5).
China itself is quite overwhelmed to meet domestic coal needs due to such operational constraints as mining accidents and extreme weather.
Besides China, Agung continued, Japan and South Korea also showed an increase in coal demands. "This has an impact on the increase in global coal prices," he said.
Indonesia's benchmark coal price is obtained from the average index of Indonesia Coal Index (ICI), Newcastle Export Index (NEX), Globalcoal Newcastle Index (GCNC), and Platt's 5900 in the previous month, with quality equivalent to 6,322 kcal/kg GAR calories, total moisture 8 percent, total sulfur 0.8 percent, and ash 15 percent.
There are two derivative factors that affect the movement of benchmark coal price, namely, supply and demand. Supply-derived factors include weather, mining techniques, supply country policies, and supply chain procedures such as trains, barges, and loading terminals.
Meanwhile, demand-derived factors are influenced by declining electricity demand, which is correlated with industrial conditions, import policies, and competition with other energy commodities, such as liquefied natural gas (LNG), nuclear, and hydropower.
July's benchmark coal price will be used to determine the price of coal at the point of sale on a Free On Board basis on a carrier vessel (FOB vessel).
Reporting by Indonesia Window