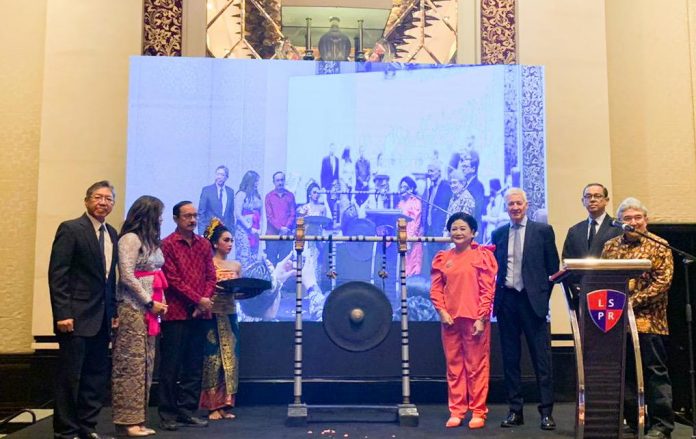 Jakarta (Indonesia Window) – An Indonesian Institute of Communications and Business, the London School of Public Relations (LSPR) Jakarta has launched the International Leadership Association (ILA) Asia Pacific Chapter.
ILA was launched at the International Leadership Conference in Badung district, Bali province, on Saturday (May 4), with a number of discussion sessions by speakers and participants from various professions and different countries, as well as calls for papers and presentations from academics and scholars.
"Today's conference will be the start of this mission. We will continue to hold discussions and roundtable conferences among leaders in various fields, and invite anyone who wants to learn together," LSPR Jakarta's CEO and founder Prita Kemal Gani said at the opening ceremony.
In her speech, Prita quoted the 35th U.S. President John F. Kennedy who said, "Leadership and learning are indispensable to each other".
"So we will present many opportunities to learn and connect in the future," she added.
Meanwhile, ILA Chair and Director of the Center for Trust, Peace and Social Relations of Coventry University in the U.K., Professor Mike Hardy, said, "There is no more important time than to promote leadership development globally – individuals and organizations working across multiple sectors, disciplines and professions around the world with a deep commitment to the practice of leadership that will help shape a better future."
Speeches at the International Leadership Conference were also delivered by the Indonesian Minister of Tourism and Creative Economy Sandiaga Salahuddin Uno, and Indonesian Minister of State-Owned Enterprises Erick Thohir.
In addition, the discourse and closing comments were delivered by Bali's vice governor Prof. Dr. Tjok Oka Artha Ardhana Sukawati, and Director General of Public Information and Communications at the Indonesian Ministry of Information and Communications, Usman Kansong.
The International Leadership Conference also presented Indonesian Ambassador to New Zealand Tantowi Yahya and Indonesian Ambassador to the U.K. Desra Percaya as speakers.
Reporting by Indonesia Window