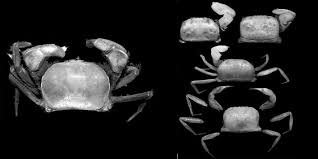 Jakarta (Indonesia Window) – A research team from the Indonesian Institute of Sciences (LIPI) has discovered two new crab species in the mouth of Ajkwa river in Mimika district, Papua province.
An oceanography expert at LIPI, Prof. Dwi Listyo Rahayu, said the two species were named Typhlocarcinops robustus and Typhlocarcinops raouli.
She added that rivers in Mimika have a rich ecosystem, providing habitats for many species such as crabs.
Rahayu pointed out that Typhlocarcinops robustus has a sturdy and strong body shape and claws, while Typhlocarcinops raouli has a rectangular body with slender and fluffy claws.
The assessment process for these two species has been ongoing since 2016.
So far, LIPI has discovered a number of new species in Mimika, including 29 floras and 101 faunas, 21 species of crabs, 50 species of insects, 26 species of reptiles, two species of mammals, and two species of fish.
Reporting by Indonesia Window