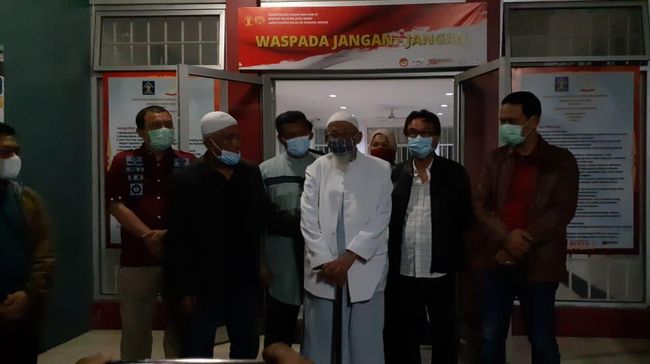 Jakarta (Indonesia Window) – Indonesian radical cleric linked to the deadly Bali bombings Abu Bakar Ba'asyir was freed from prison on Friday after serving a 15-year sentence.
A spokesperson for the Law and Human Rights Ministry's Corrections Directorate General, Rika Aprianti, said Ba'asyir left a special jail in Gunung Sindur, West Java province, at 05.30 local time.
"Ba'asyir was released after passing through an administrative process, health protocols, and a rapid antigen test confirming that he was negative for COVID-19," Rika said.
Ba'asyir has served a 15-year sentence with a 55-month remission for a  terror group's military training and incitement to attack public facilities and police with firearms.
Planning for the military training was made with Dulmatin alias Yahya Ibrahim alias Joko Pitono, one of the leaders of the Jamaah Islamiyah terror group, at a shop near the Al-Mukmin Ngruki Islamic Boarding School in Central Java province's city of Solo in February 2009.
Ba'asyir is also the Al-Qaeda-linked Jamaah Islamiyah spiritual leader who was the mastermind and the perpetrator of the Bali bombings I and II in 2002 that killed more than 200 people.
Reporting by Indonesia Window