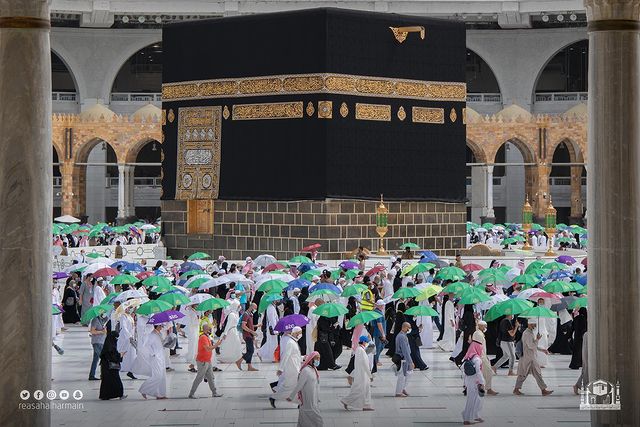 Jakarta (Indonesia Window) – The Saudi government does not allow umrah pilgrims from a number of countries to enter the Kingdom's territory, including those from Indonesia.
Currently, besides Indonesia, the countries affected by the Saudi government's travel ban are India, Pakistan, Egypt, Turkey, Argentina, Brazil, South Africa, United Arab Emirates, Ethiopia, Vietnam, Afghanistan and Lebanon, according to the Saudi Gazette.
The ban has been prompted by the continued surge in cases of coronavirus and its variants in these countries.
On the other hand, more than 20,000 pilgrims will be received from within and without the Kingdom to preform umrah (the minor hajj) in the upcoming days, the Ministry of Hajj and Umrah said on Saturday (July 31).
Spokesman of the Ministry of Hajj and Umrah Hisham bin Saeed, said that pilgrims from outside the Kingdom would come only from the non-banned countries according to instructions from the Ministry of Health and the General Authority of Civil Aviation (GACA).
About 500 umrah service companies and establishments and more than 6,000 foreign umrah agents are geared up to receive vaccinated foreign umrah pilgrims.
The aspiring pilgrims can book umrah packages and make all the payments through around 30 electronic sites and platforms that are available for global reservations, according to Hani Ali Al-Amiri, a member of the National Committee for Hajj and Umrah.
Only those who are fully vaccinated against coronavirus can apply for an umrah visa.
Umrah aspirants also need to be in excellent health conditions and must comply with protocols aimed to ensure the safety of the pilgrims coming from abroad, the committee member said in a statement.
Reporting by Indonesia Window