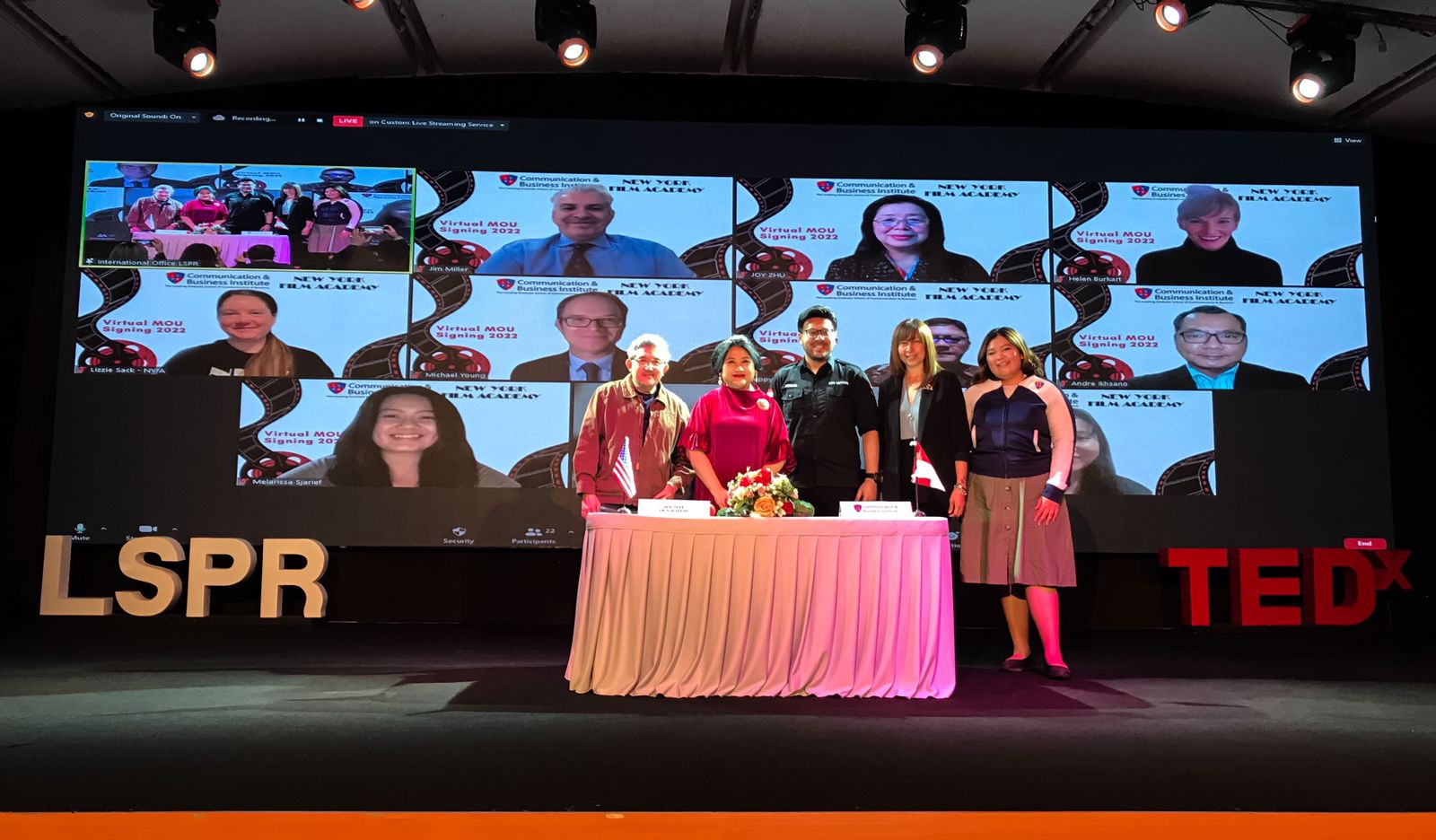 Jakarta (Indonesia Window) – An Indonesian Institute of Communications and Business (the London School of Public Relations/LSPR) and the New York Film Academy (NYFA) have recently signed a memorandum of understanding on the internationalization of higher education, aiming at promoting academic cooperation and international research to build collaborative partnerships.
The MoU is a renewal of a document signed on July 1, 2012, which will be valid until 2027.
The collaboration between LSPR and NYFA includes faculty and staff exchanges, student and study program exchanges, joint conferences, workshops and/or trainings, researches, and potential future collaborations or partnership agreements.
"With the successful collaborations from previous years, such as study tours, workshops and study abroad programs, LSPR Jakarta and NYFA are very enthusiastic to work together on other programs," LSPR Jakarta's CEO Dr. (H.C) Prita Kemal Gani, said.
"This collaboration is in accordance with LSPR's commitment to providing world-class education services and building global competencies for graduates," she added.
Meanwhile, Melarissa Sjarief, an Indonesian alumnus of the New York Film Academy and a Fulbright scholarship recipient, was present online at the signing of the MoU and shared her experience.
"I learned a lot of subjects, including script writing and cultures, built connections and professionalism. I enjoyed my studies at NYFA. Hopefully, with this collaboration, LSPR would produce great and professional film makers, while students could get extraordinary experiences," she said.
The signing of the MoU was attended by representatives from NYFA, Jim Miller (Vice President of Strategic Initiatives), Dr. Darrius Douglas (Vice President of Enrollment, Lizzie Sack (Director of Agency Relations), and Helen Burkart (Associate General Counsel and Compliance Officer).
Reporting by Indonesia Window