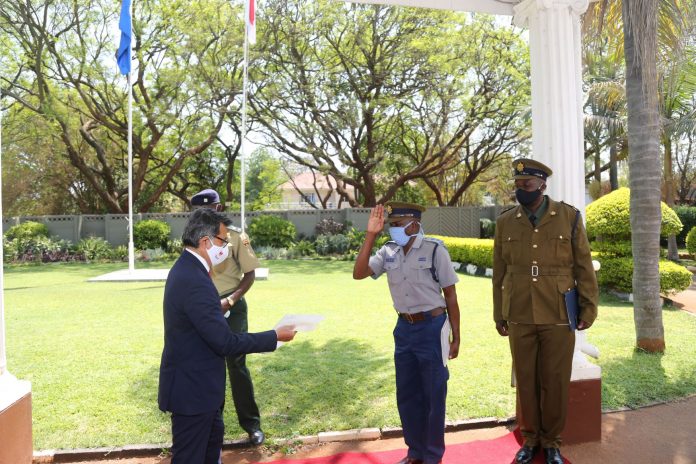 Jakarta (Indonesia Window) – The Ministry of Defense of the Republic of Zimbabwe has officially accepted a proposal of the Ministry of Defense of the Republic of Indonesia to sign a Letter of Intent (LoI) on bilateral defense cooperation.
In a written statement received here on Monday, Indonesian Ambassador to Zimbabwe Sastrawan stated that currently the two countries are discussing the signing date of the LoI, which is expected to be done in the near future.
The negotiations on the bilateral defense cooperation agreement between Indonesia and Zimbabwe are expected to begin in the first half of 2021.
The LoI document aims to increase and expand bilateral cooperation in the defense sector which has been running well.
The Zimbabwean government supports the Indonesian government's proposal that the bilateral cooperation agreement be focused on three activities, namely exchange of visit of high ranking and operational level officials; promotion of education and training cooperation; and promotion of defence industry between the two countries.
Apart from the three focuses, Indonesia and Zimbabwe also agreed on other forms of cooperation.
Education and training activities in the defense sector have a very strategic value for the two countries and are urgently needed by Zimbabwe.
Ambassador Sastrawan emphasized that although the two countries did not yet have a bilateral defense cooperation agreement, Indonesia's Defense University (locally knows as UNHAN) under the Indonesian Ministry of Defense has provided postgraduate scholarships for Zimbabwean officers.
In 2020, for the second time UNHAN awarded postgraduate scholarships to four officers from Zimbabwe's Army and Police.
The cooperation agreement on the defense sector between Indonesia and Zimbabwe was expected to increase and expand training and education activities for human resources of the two countries.
Ambassador Sastrawan also highlighted the importance of cooperation on the defense sector which would promote the defense industry which is in the long term expected to reach economic, trade and investment fields.
The expansion is possible because the Zimbabwean government made a counter purchase (reciprocal trade) with its mining products.
The trade could take advantage of the African Continent Free Trade Area (AfCTA) through the defense industry cooperation that will be established.
Indonesia and Zimbabwe have also the opportunity to co-produce Pindad's products and other strategic Indonesian industrial goods in Zimbabwe to meet the needs of the country, and those in the Sub Sahara region.
Pindad is the Indonesian state-owned enterprise specialising in military and commercial products.
In addition, the development of post-COVID-19 infrastructures in Zimbabwe will also provide opportunities for Indonesia to work together to build army hospital facilities which will be used by all people in this landlocked African country.
Reporting by Indonesia Window