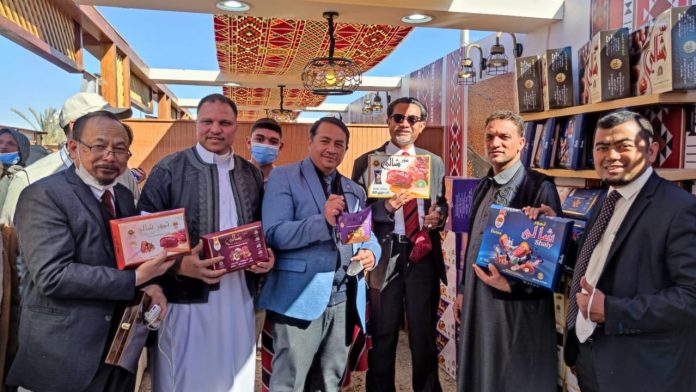 Jakarta (Indonesia Window) – Indonesia has received appreciation from the Egyptian government in the trade sector as the largest date palm importer of this north African country.
The award was given on the sidelines of the 5th Egyptian Date Palm Festival 2022 on Sunday (Jan. 23), which was held in Siwa, about 560 kilometers west of Egypt's capital city of Cairo.
On that occasion, Governor of Marsa Matrouh Province, Major General Khaled Shuaib, expressed his appreciation for the largest importers of Egyptian dates, especially Indonesia, Morocco and Malaysia.
"This award is given as an appreciation to the Indonesian Embassy in Cairo for promoting Egyptian dates to Indonesian people and providing assistance to Egyptian companies to make business communication with importers in Indonesia," Governor Shuaib said.
Meanwhile, Indonesian Ambassador to Egypt Lutfi Rauf said the total trade between Indonesia and Egypt during the pandemic has increased.
In January-November 2021, the trade value between the two countries reached 1.63 billion U.S. dollars, an increase of 53.52 percent compared to the same period in 2020.
Indonesia's main imported products from Egypt include rock phosphate, dates, molasses, citrus and potatoes.
Indonesia is included in the top three importing countries for Egyptian dates.
Egypt's statistical data show that during the January-September 2021 period, Egyptian date exports to Indonesia reached 10.34 million dollars with a market share of 17.89 percent of the total exports of Egyptian dates globally.
Ambassador Lutfi highlighted the need for research and development cooperation between Indonesian and Egyptian researchers and academics in studying the benefits of date palms.
Such topics have been researched by the Faculty of Medicine at Universitas Muslim Indonesia (UMI) in collaboration with a date management agency in Madinah, Saudi Arabia.
They studied the efficacy of Ajwa dates (typical date from Madinah) and found that they could reduce the risk of hypertension during pregnancy and breastfeeding, as well as suppress menopause with excellent results.
The 2022 date festival, which was held from January 22 to 24, 2022, was participated in by more than 200 date producers from Egypt, Sudan, Libya, Mauritania and Tunisia.
Reporting by Indonesia Window